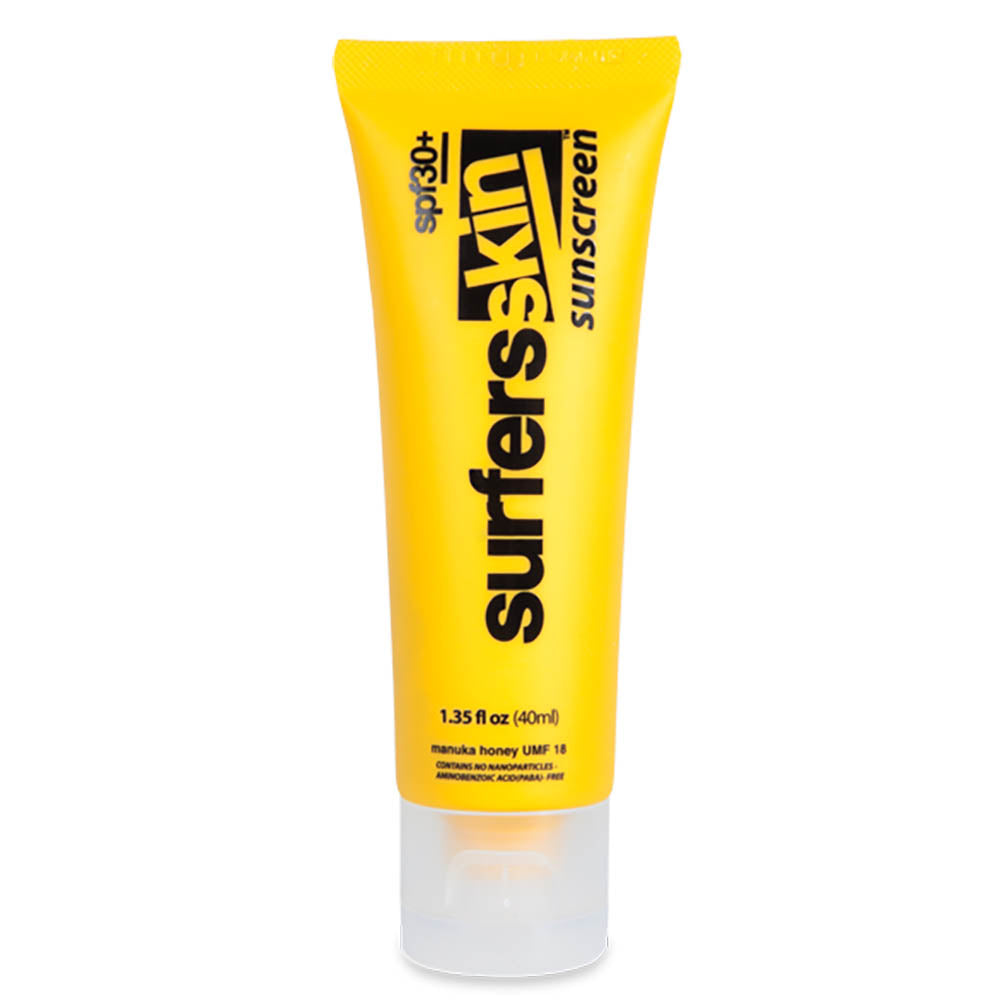 Surfers Skin Sunscreen SPF 30+ 40ml
£14.99
Surfers Skin Sunscreen SPF 30+ 40ml is ultra performance water resistant sunscreen and is specifically designed for those who enjoy extreme surf conditions.
No matter how much you sweat, it's non greasy, sweat resistant formula won't run into your eyes, leaving you free to focus on what really matters – surfing the waves!
This product has been designed specifically to give protection in the water for 2 hours or more. The skin is powerfully nourished and moisturised by award winning creams rich in world renowned Manuka Honey and Aloe Vera. With being anti UVA, UVB and a Broad Spectrum, PABA Free sunscreen, Surfersskin helps keep your "Skinalive".
This uniquely New Zealand healer has extraordinary skin benefits – hydrating, moisturising, nourishing, healing, rejuvenating and protecting. New Zealand Grade Manuka Honey is scientifically and medically proven to:
Accelerate skin healing.
Remove harmful bacteria and sterilise infections.
Stimulate new healthy skin growth.
Lower incidence of disfiguring scars including acne scars.
Offer strong anti-inflammatory properties.
Offer strong anti-oxidant support to help fight free radical damage