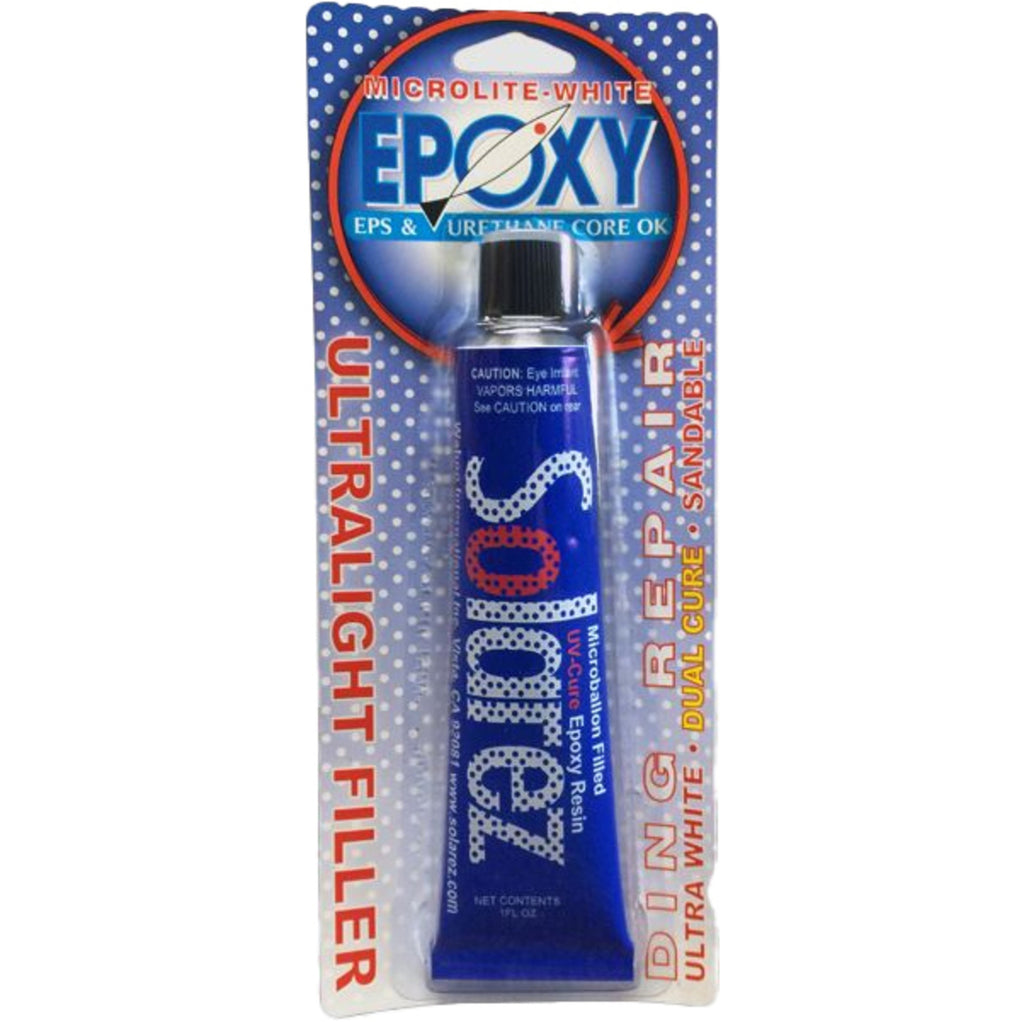 Solarez Epoxy Resin 2oz Ding Repair Kit
£23.95
The Solarez Epoxy Resin 2oz Ding Repair Kit is a repair putty made of a clear, high-strength, fibre-reinforced epoxy resin and an amazing solar-activated catalyst.
There is no mixing required; just use it right from the tube. It gels in 5 seconds and cures in 3 minutes—but only when exposed to sunlight.

The Solarez Epoxy Ding Repair Kit is your first choice for smaller dings on your surfboard. You simply have to rub some paste onto the broken area, allow it to dry, and you are ready for your next surfing session.
Solarez Epoxy Resin - Key Benefits & Features:
Product Name: The Solarez Epoxy Resin 2oz Ding Repair Kit
Weight: 2oz
Type: Epoxy
No mixing necessary. UV curing assures complete hardening.
Provides complete crosslinking
Remarkably tough and resilient
Contains urethanes that keep from yellowing
Eco-freindly zero vapors, non-flammable.
Comes with 60/240 grit sand pad.