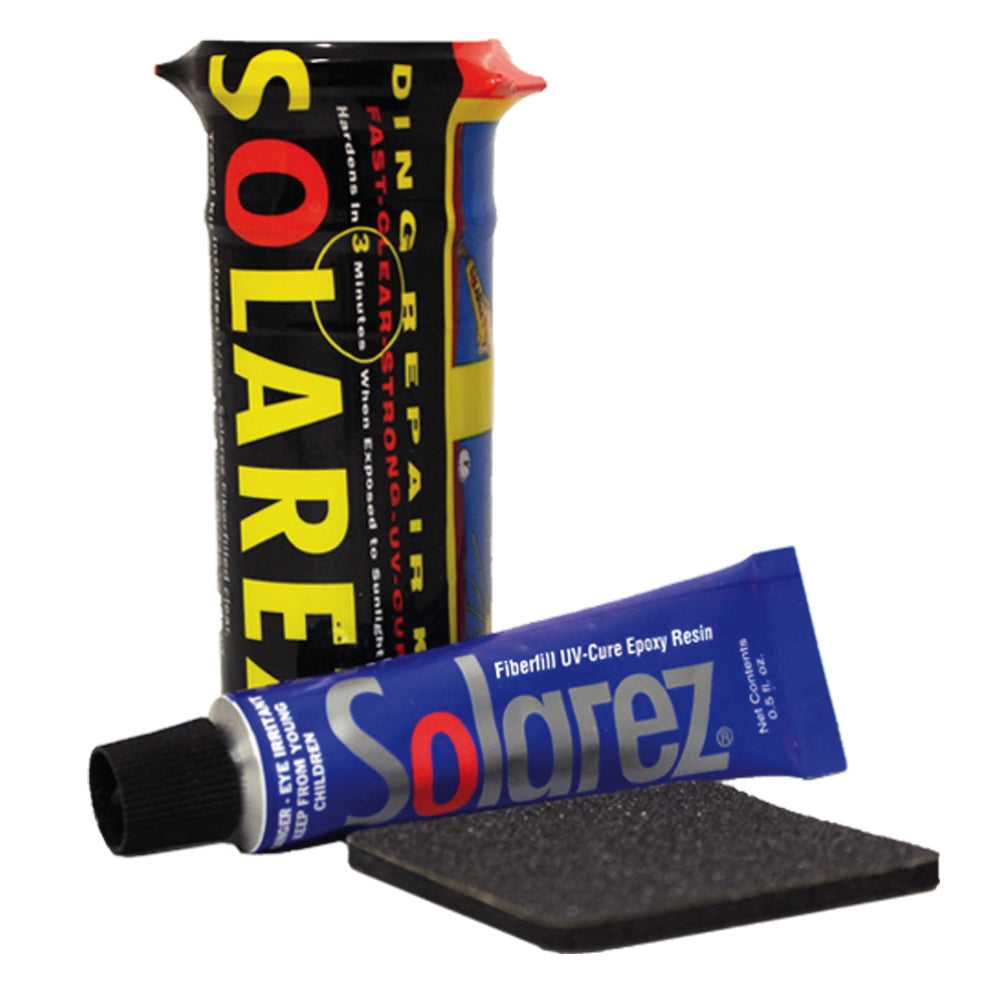 Solarez Epoxy Mini Travel Repair Kit
£11.95
The Solarez Epoxy Mini Travel Repair Kit is the same great repair putty made of a clear, high-strength resin, but this one comes in a crush-proof, watertight travel capsule.
There is no mixing required; just use it right from the tube. It gels in 5 seconds and cures in 3 minutes—but only when exposed to sunlight.
The Solarez Mini Repair Kit is your first choice for a fast and lightweight surfboard repair kit while you are on your travels. It's perfect for taking on your surfing holidays or patching up a small ding.
Solarez Travel Kit - Key Benefits & Features:
Product Name: The Solarez Epoxy Mini Travel Repair Kit
Weight: 0.5oz
Type: Epoxy
No mixing necessary. UV curing assures complete hardening.
Provides complete crosslinking
Remarkably tough and resilient
Contains urethanes that keep from yellowing
Eco-freindly Zero vapors, non-flammable.
Comes with 60/240 grit sand pad.
In a crush-proof watertight plastic capsule.