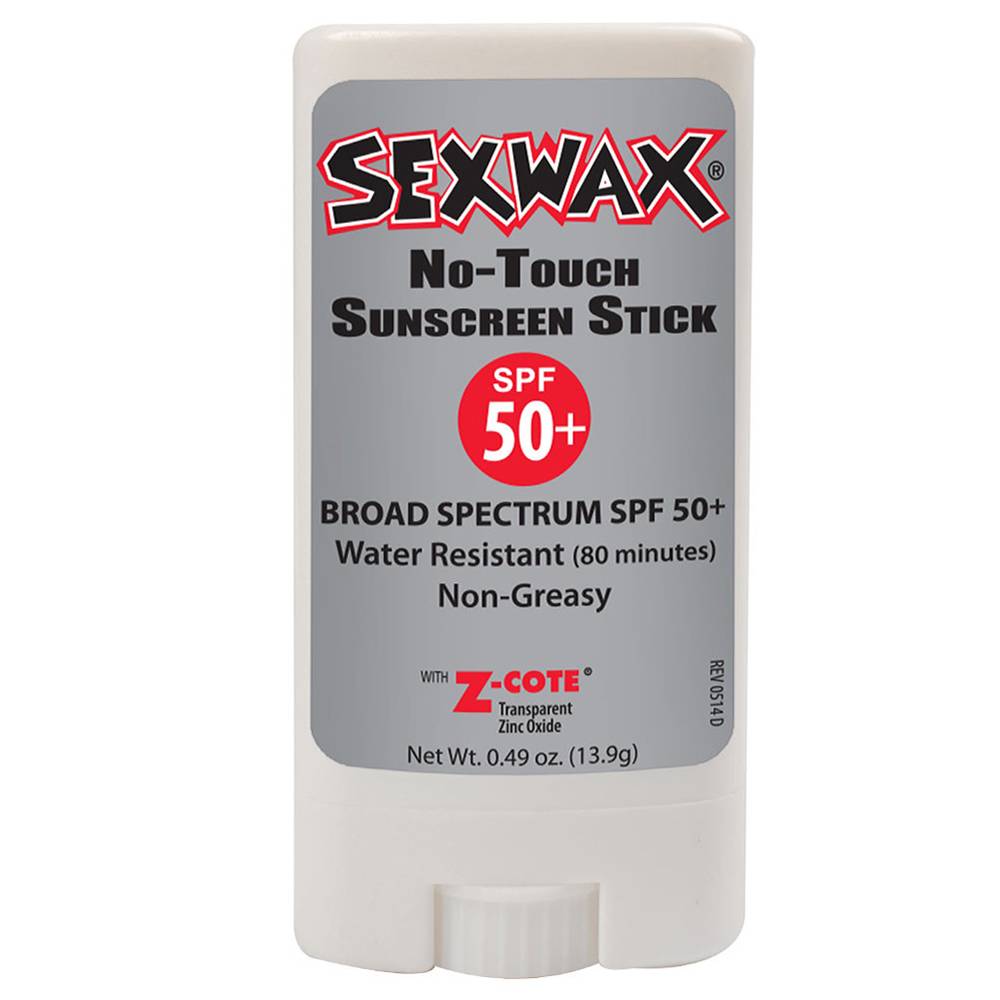 SexWax SPF 50+ Zinc Oxide No-Touch Stick
£14.45
The SexWax SPF 50+ Zinc Oxide No-Touch Stick offers the best sun protection for surfers and watersport enthusiasts. This suncream smells as good as it protects in the surf. This compact little stick is super easy to use and keep close to hand.
The easy-to-use SexWax Zinc Oxide No-Touch Stick is SPF 50+ and water resistant for upto 80 minutes. Made using reef safe ingredients and vegan friendly. Great for you and the ocean.
Protecting from harmful UVA and UVB rays this sunscreen is designed to offer the best broad-spectrum protection for people making the most of the surf or out in the sun.
Vegan Formula
Paraben Free
Active Ingreedient: Zinc Oxide 20%
Broad Spectum SPF 50+
Water Resistant upto 80mins
0.49oz Stick (13.9g) of actual sunscreen.
Stick Size 75mm x 35mm x 20mm
Mr. Zog's SexWax is a world renowned surf brand favourite that grew from humble beginnings in California. SexWax develop a unique, high-performance surfboard wax & surf accessories that can be found in every surfers van, boardbag and local surf shop.
 Be sure to check out our whole collection of Surfers Essentials.