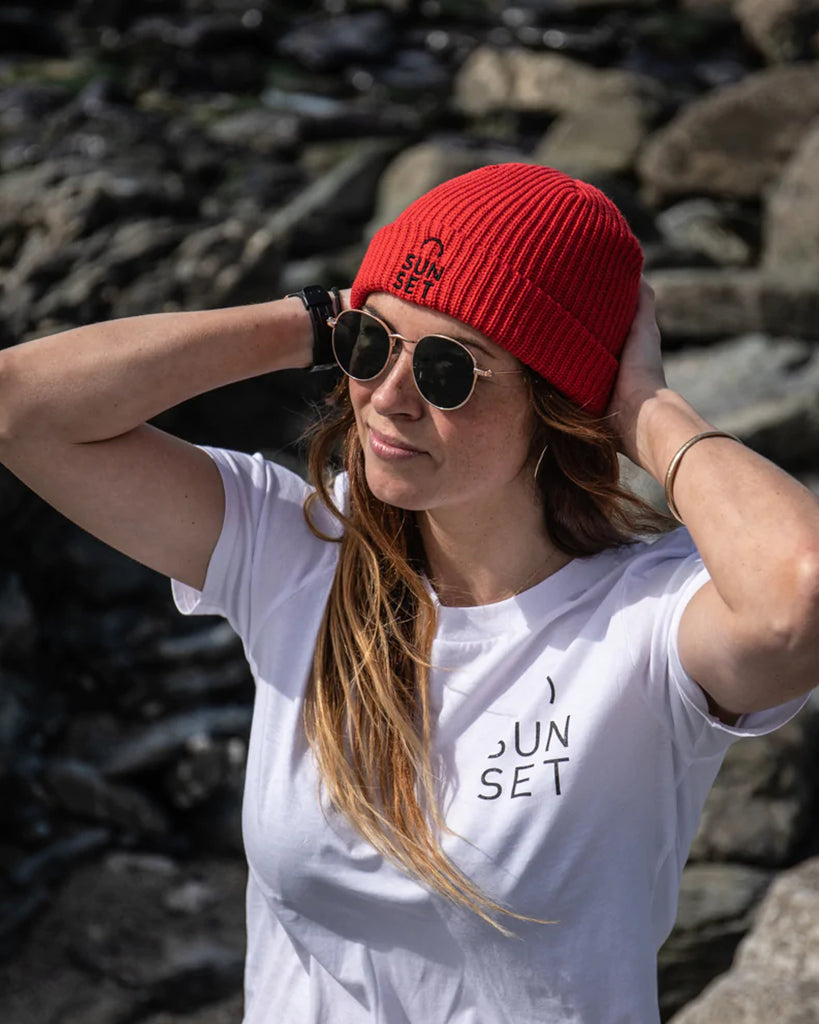 Sunset Surf Fisherman Beanie - Red
£18.99
Keep warm with the Sunset Surf Fisherman Beanie in Red. This everyday beanie hat is a winter essential, perfect for staying snug after your cold winter surf.
The extra comfortable beanie hat comes in a fitted fisherman style. Our beanie is locally embroidered in Cornwall, with a Sunset Surf logo on the front. Made from a super-soft 100% acrylic, one size fits all.
This beanie should be a go-to for post-surf, ideal for helping you face the cold weather or after those summer evening dips.
Key Beanie Features:

Product Name: The Sunset Surf Fisherman Beanie
Colour: Red

Materail: 100% Acrylic
Size: One Size Fits All
Graphic: 'Classic Sunset Surf'
Locally styled and embroidered in Cornwall