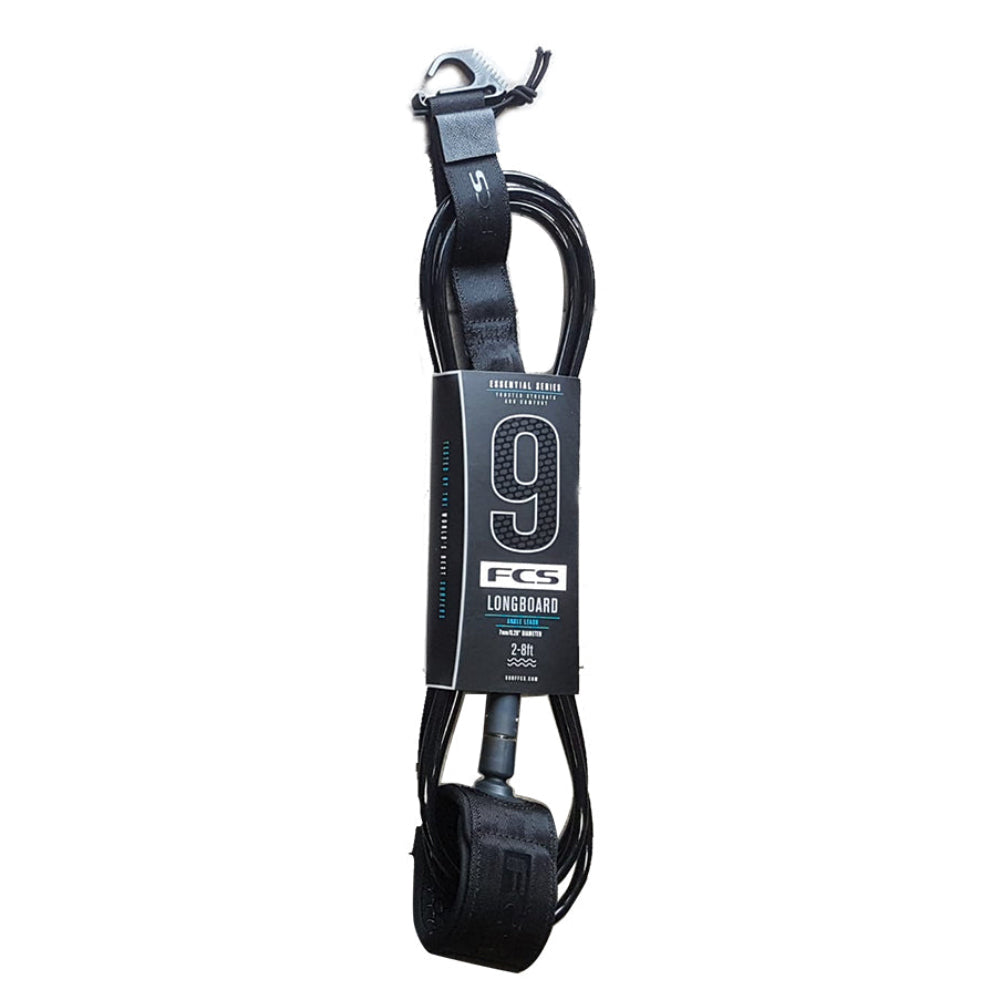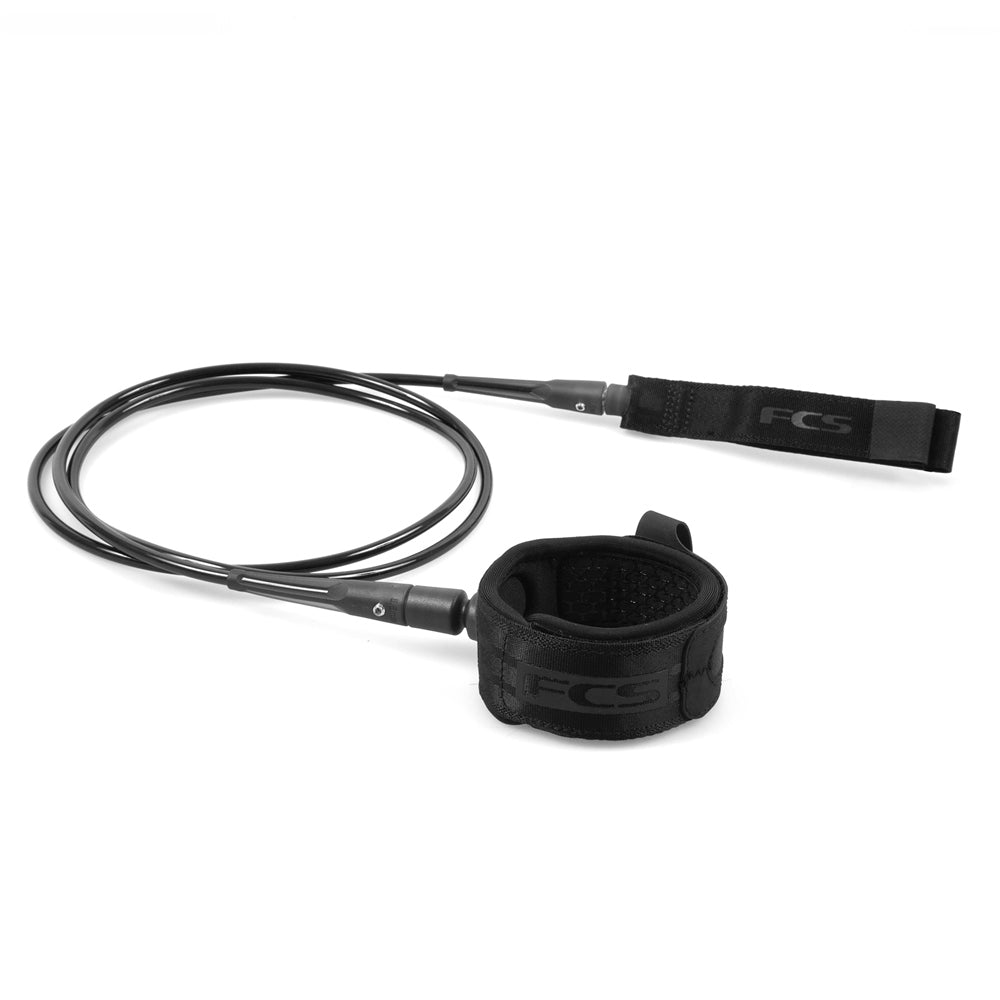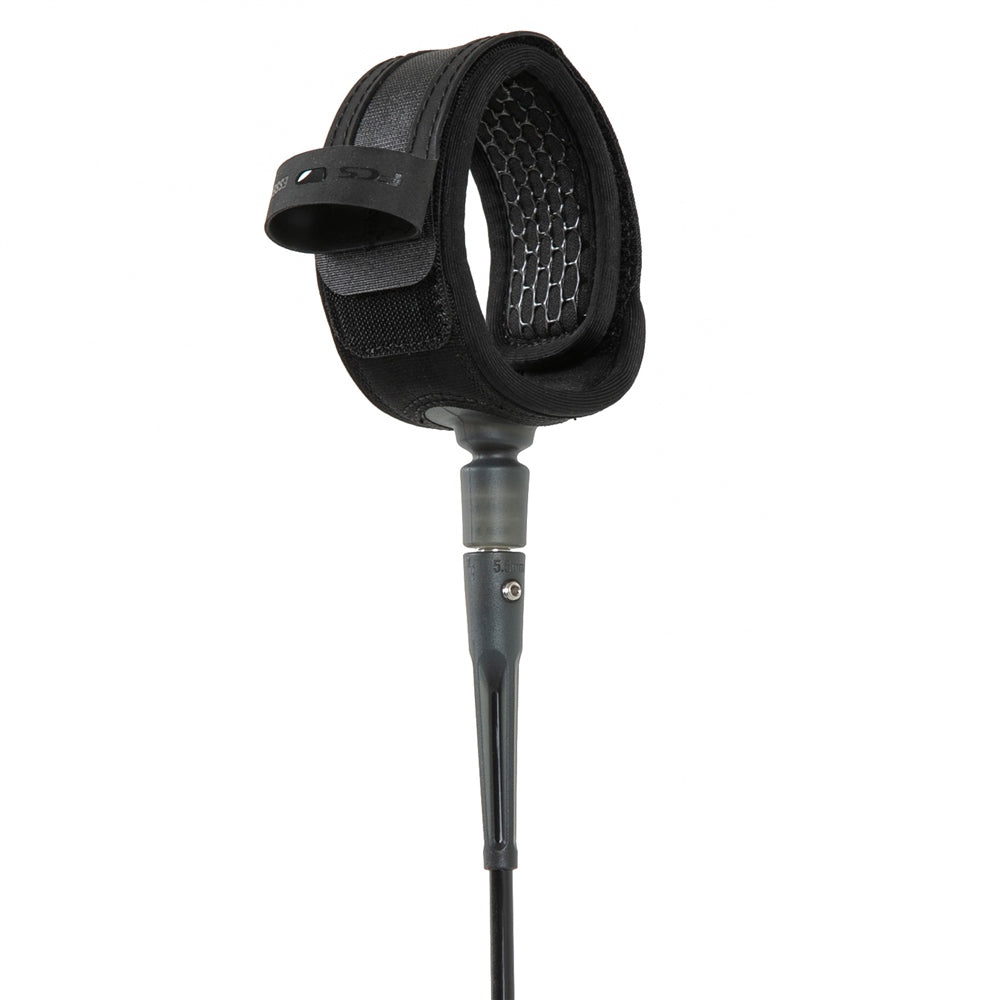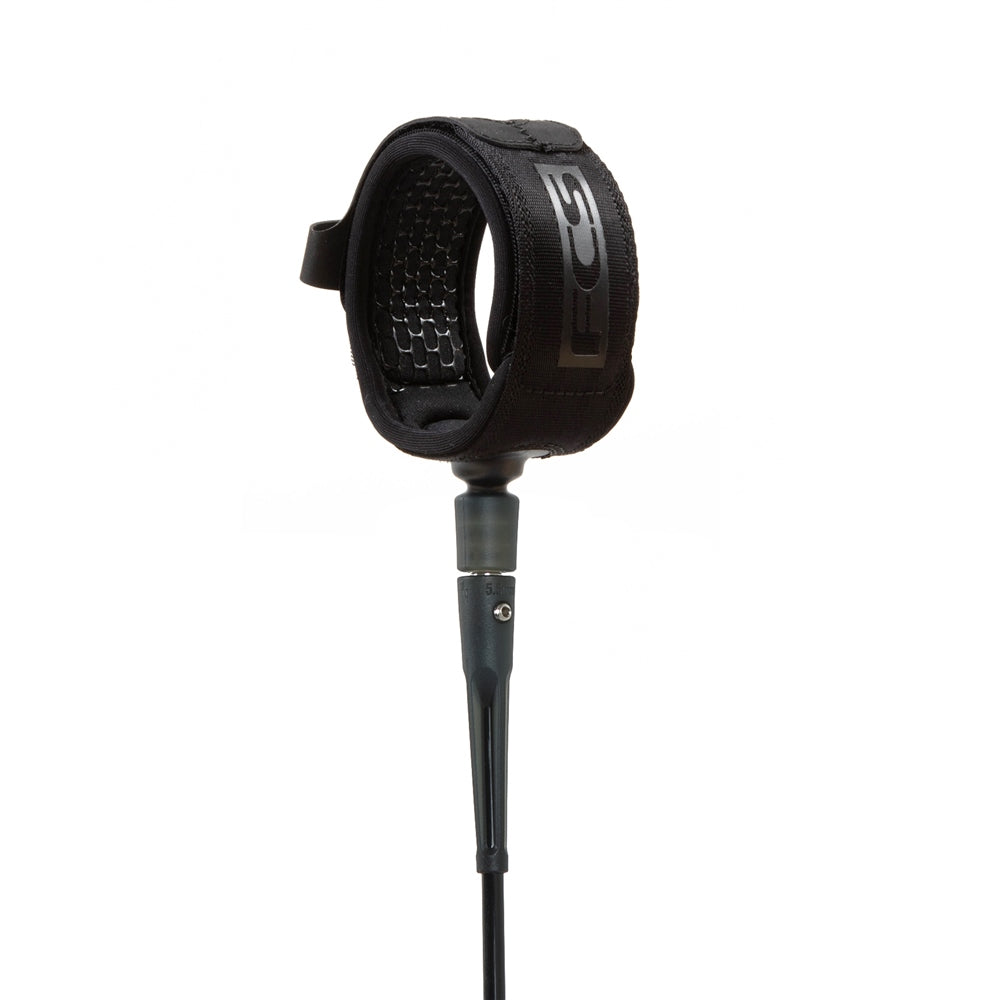 FCS Longboard Ankle Essential 9ft Surfboard Leash - Black
£35.95
The FCS Longboard Ankle Essential 9ft Surfboard Leash in Black perfect for day-to day reliability and performance in a wide range of surf conditions.
Featuring a 7mm cord, this FCS surfboard leash is ideal for waves between 2ft and 8ft. Including an interchangeable smooth rotating nylon cuff and rail saver swivel assembly. This is the perfect leash for longboards.
Made from engineered polyurethane cord with machine stainless steel swivels. This FCS Ankle Leash helps to keep tangling to minimum when you're walking up and down your longboard.
The FCS Ankle Essential Leash has been streamlined into a super light, durable and comfortable longboard leash. Built to handle all waves you throw at it.

FCS Longboard Ankle Leash - Key Benefits & Features: 
Product Name: The FCS Longboard Ankle Essential 9ft Surfboard Leash

Size: 9

ft

Colour: Black
For Longboards

: U

p to 9ft 6

Conditions: 2 - 8 ft Waves
Cord Thickness: 7mm
Cord: 

Engineered Polyurethane

Strap: Deluxe Padded - 

Perfect Fit on the Ankle
Cuff: Interchangeable Smooth Rotating Nylon, with Rail Saver Swivel Assembly
In-Cuff: Silicone Grip - Prevents Ankle Twisting
Swivels: Machine Stainless Steel

Pull Tab: 

Hypalon - For Ease of Release

Velcro: Moulded - For 

Extra Strength 

Overmould: 

Extended - Reduces Tangles

Horn: 

Contoured - Conforms to Shape of Ankle