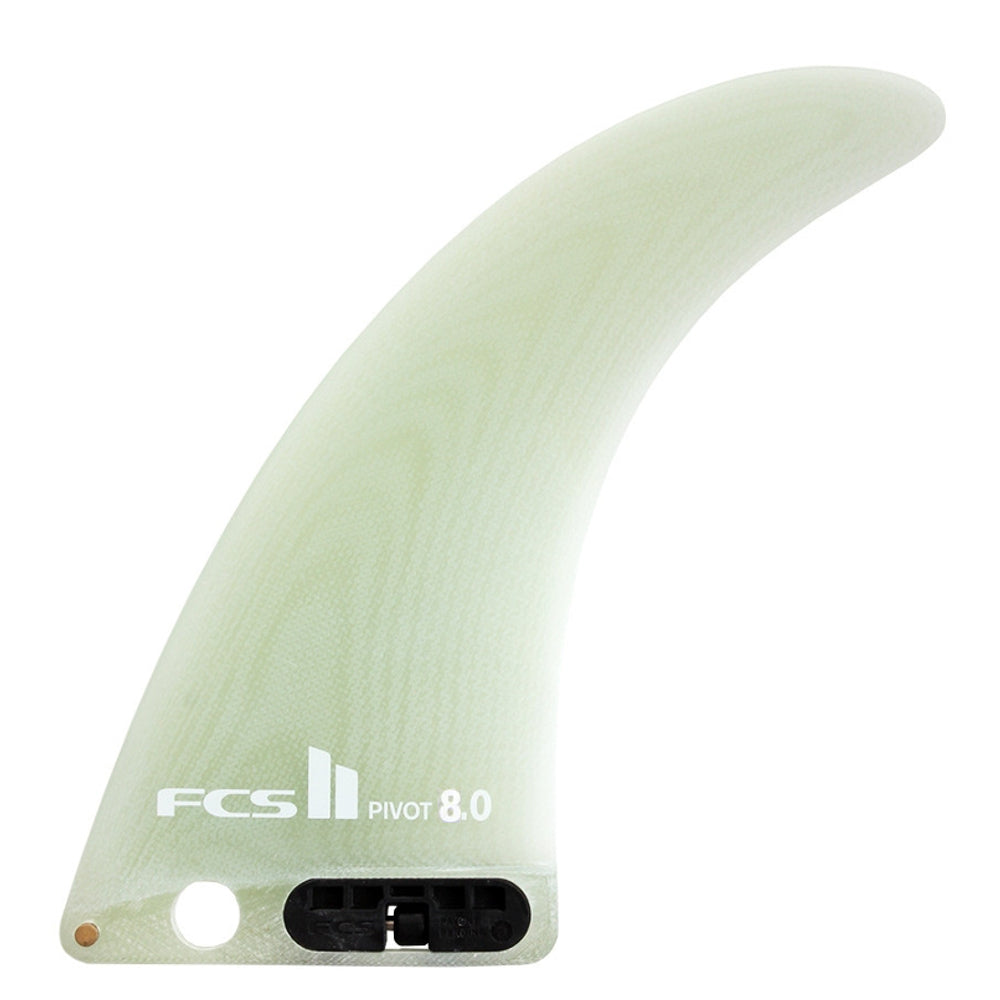 FCS II Pivot PG 8" Longboard Fin - Clear
£67.95
The FCS II Pivot PG 8" Longboard Fin is your ticket to achieving the perfect ride. Designed with precision engineering, this versatile fin guarantees exceptional manoeuvrability and stability in all wave conditions.
This longboard fin offers minimal sweep with a narrow base, enabling rapid directional changes and smooth transitions. They are ideal for a 2+1 fin setup or as a single fin. Their Performance Glass (PG) construction closely mirrors the flex pattern of traditional fibreglass fins, featuring a rigid base for enhanced stability and a responsive tip flex.
Crafted to withstand the demands of heavy surf, this longboard fin boasts a durable construction that ensures longevity. Plus, its tool-less installation system makes setup a breeze, so you can hit the waves in no time.
Whether you're a seasoned pro or a beginner looking to improve your skills, the FCS II Pivot PG 8" Longboard Fin will not disappoint. This fin delivers unrivalled performance, stability, and style.
FCS II Pivot Fin - Key Benefits & Features: 

Product Name: The FCS II Pivot PG 8" Longboard Fin
Size: 8 Inch
Colour: Clear
Style: Pivot
Design: Upright fin with minimal sweep and base.
Loose fin for performing tighter turns.
2 + 1 compatible.
FCS longboard fin box compatible