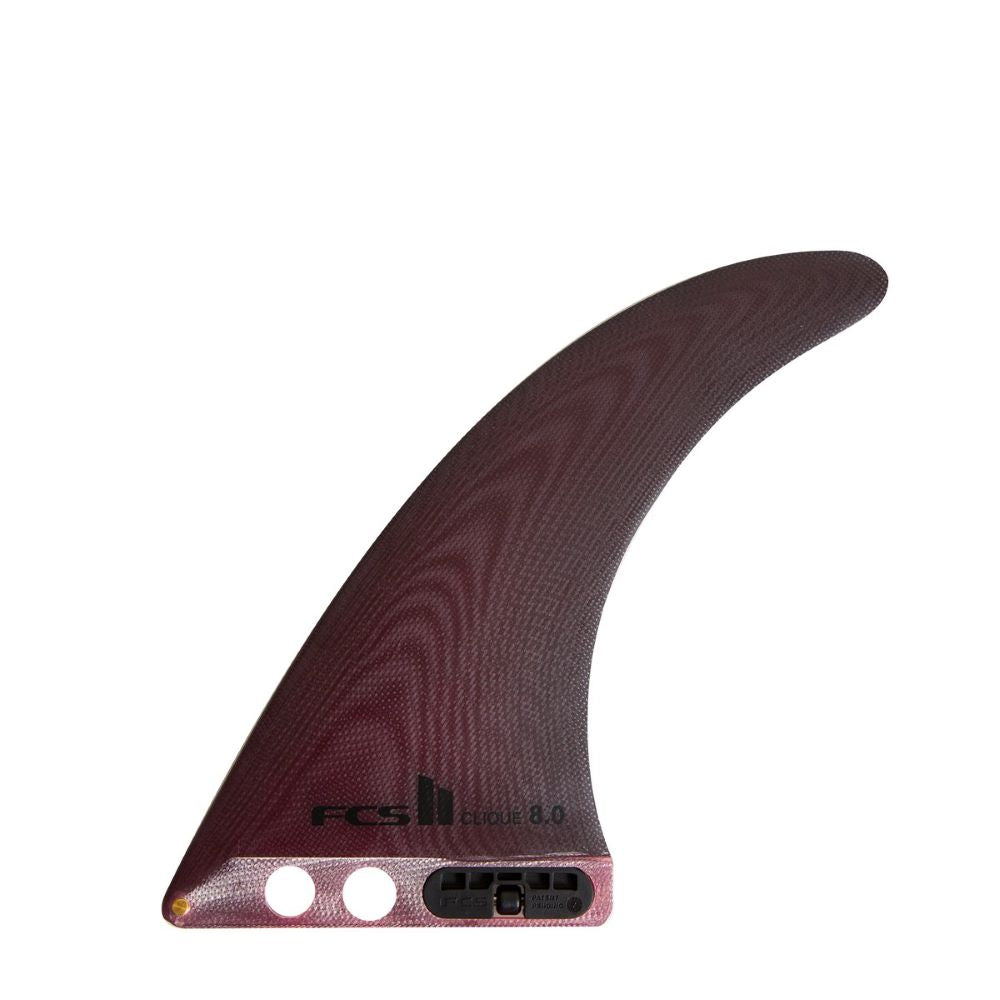 FCS II Clique PG Longboard Fin
£69.95
The FCS II Clique PG Longboard Fin features a versatile and well balanced template. Its shorter base and slim tip makes the fin perfect for performing extreme manoeuvres, with a lot of forgiveness in the turn.
This Performance Glass fin is machine cut from layers of solid fiberglass. They're stiff and widely used by professional surfers. With the FCS II Clique PG Longboard Fin, you can expect high performance even in the most extreme surf conditions.
​Versatile, well balanced template.

​​Shorter base makes it highly manoeuvrable.

​​Slim tip provides a high level of forgiveness out of the turn.  

​​Suited to traditional and performance longboards.

2 + 1 Compatible.

Designed to be used in most existing FCS Longboard boxes. No new box required.