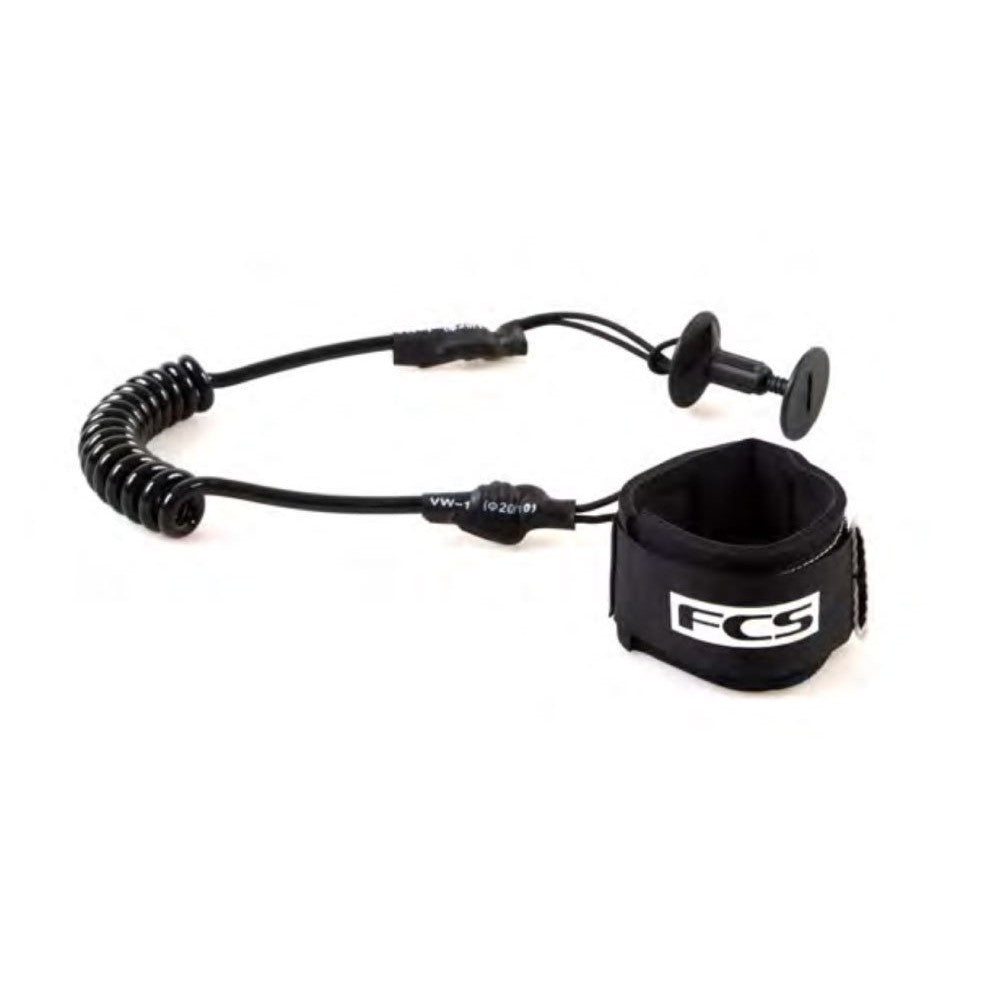 FCS Bodyboard Wrist Leash - Black
£16.95
£19.95
The FCS Bodyboard Wrist Leash in Black gives the bodyboarder more freedom to perform at their best.
Made for long bodyboarding sessions at the beach, this bodyboard leash is strong, comfortable and built from high quality materials. The wrist leash comes in a blue colour with all the crucial design features for boarding.

The FCS Bodyboard Wrist Leash features a double stainless steel swivel and a padded wrist strap. The coiled 5.5mm cord and plug will provide everything you need for an easy set up and getting yourself in the sea.
Key Benefits / Leash Features: 
Product Name: The FCS Bodyboard Wrist Leash
Colour: Black
Made For: Bodyboarding
Brand: FCS
Construction: 5.5mm Coiled Cord
Style: Padded Wrist Strap with Heavy Duty Webbing and Buckle
Double Stainless Steel Swivels
Comes with Plug