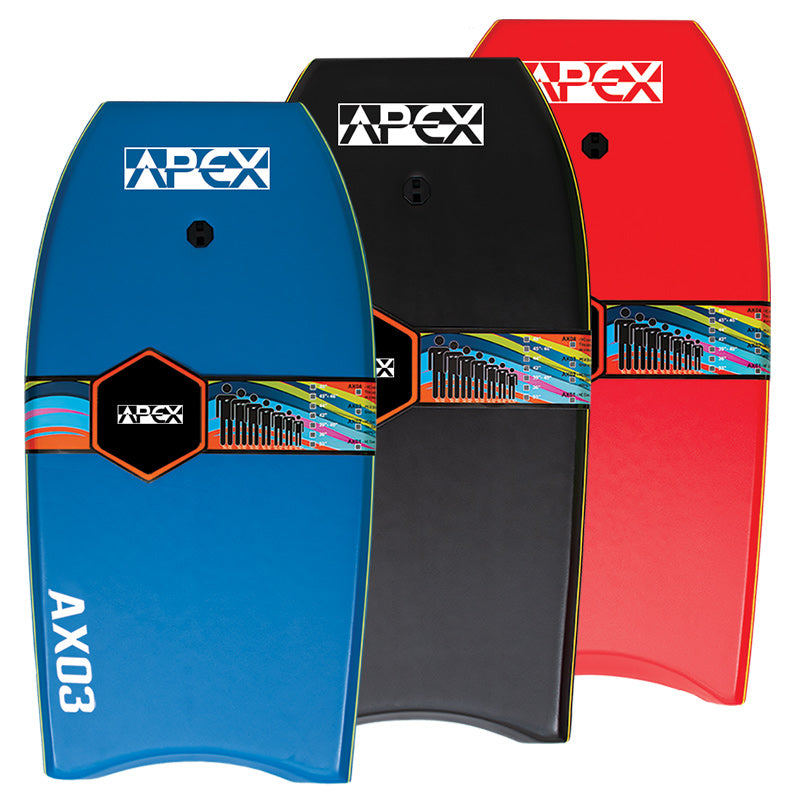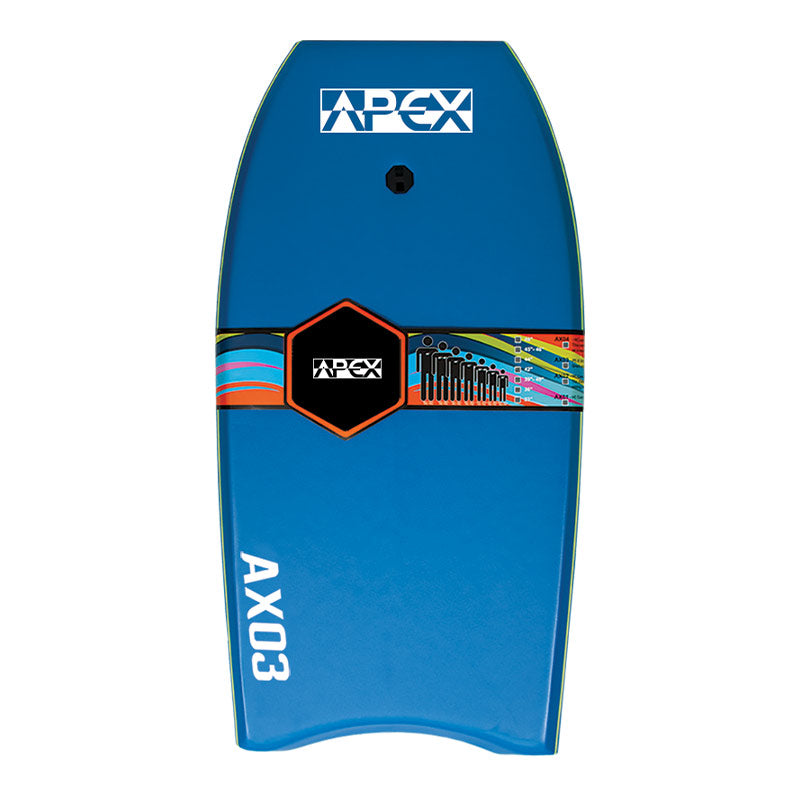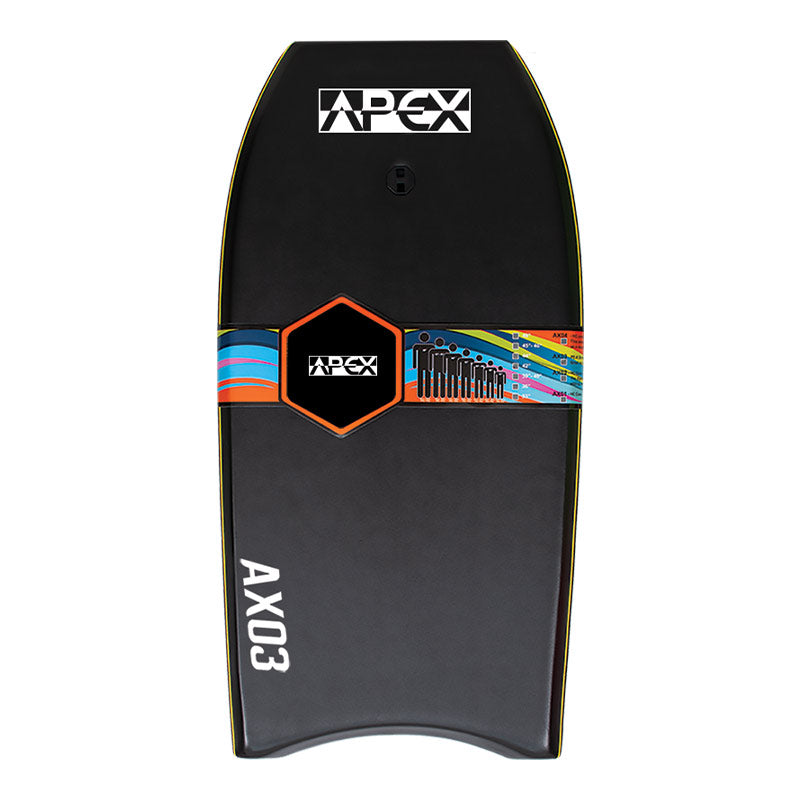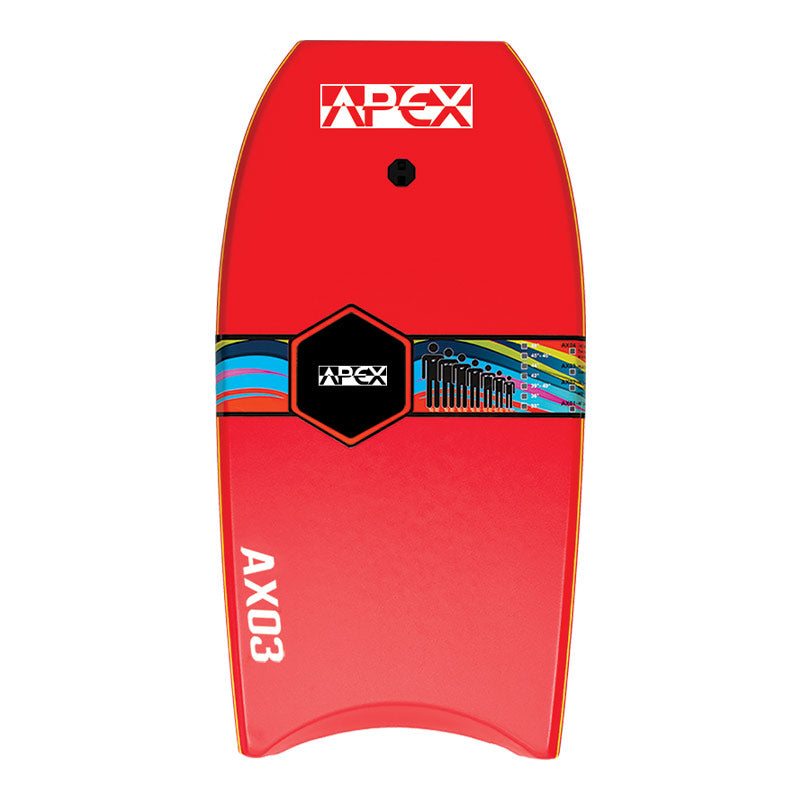 Apex AX03 Bodyboard - 42" Inch
£114.95
The Apex AX03 Bodyboard in 42 inch is comprehensively equipped for the intermediate to advanced rider, or anyone looking to take their bodyboarding up a gear.
This bodyboard template will suit both prone and drop-knee riding. It's perfect for hitting turns and demanding more speed.
The Apex AX03 is constructed with a buoyant and durable High Compression Core with Mesh Reinforcement, graduated channels for speed and control, 50/50 rails for better drive, and a crescent tail for 'bite' and release in the turn.
The high-quality construction is designed to give an ideal combination of performance and speed to maximise your ability to excel.
Apex Bodyboards are designed, developed, and built by some of the world's best board manufacturers and have a range that caters to all levels, from the weekend warrior to the team rider.
The AX03 is a high-quality bodyboard that will handle any wave you throw at it in the UK and beyond, elevating your boarding to the next level.
Apex AX03 Bodyboard - Key Benefits & Features:
Product Name: The Apex AX03 Bodyboard
Size: 42" Inch
Rider: Between 168cm to 183cm and 65kg to 95kg
Core: PE Foam Core with Mesh - That's buoyant and durable
Deck: IXL Cross Link Deck Skin
Slick: HDPE with Channels - For speed and control
Rails: 50/50 - For better drive
Tail: Crescent -

 For 'bite' and release in the turn.
+ Comes with leash and plug fitted.