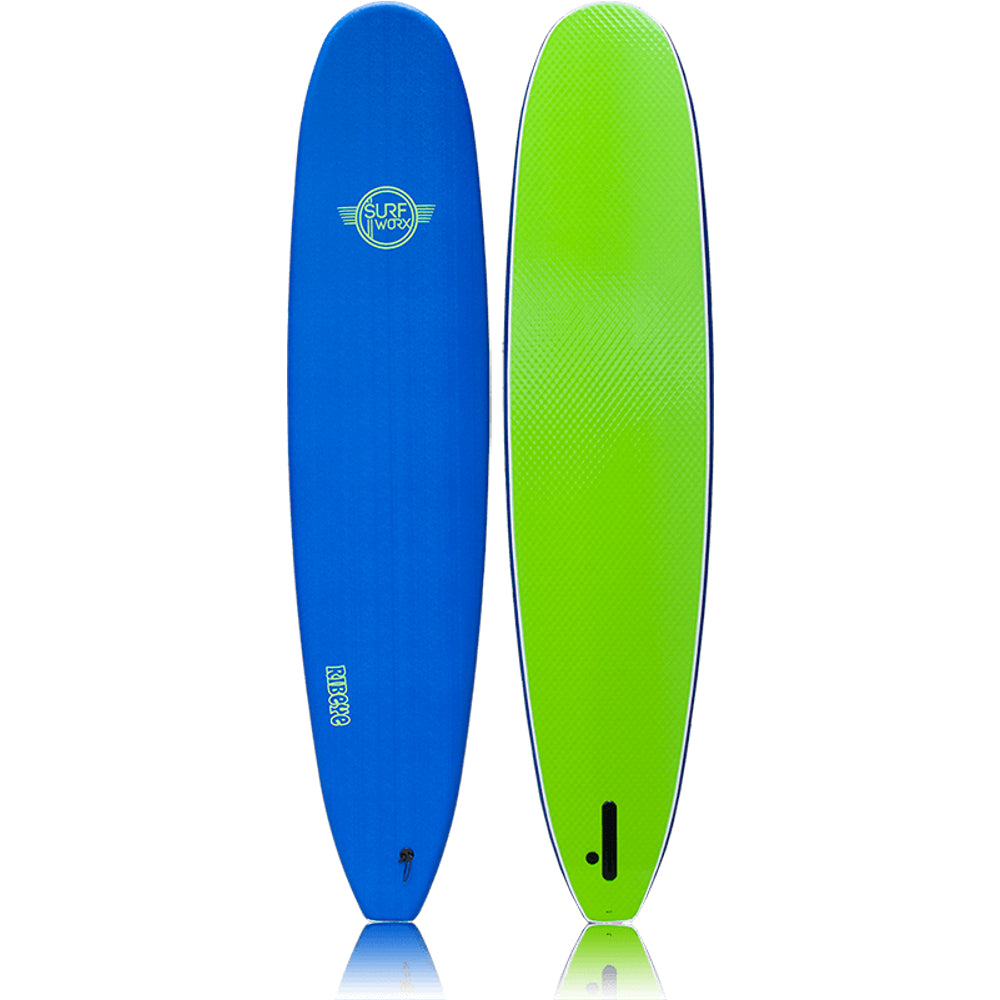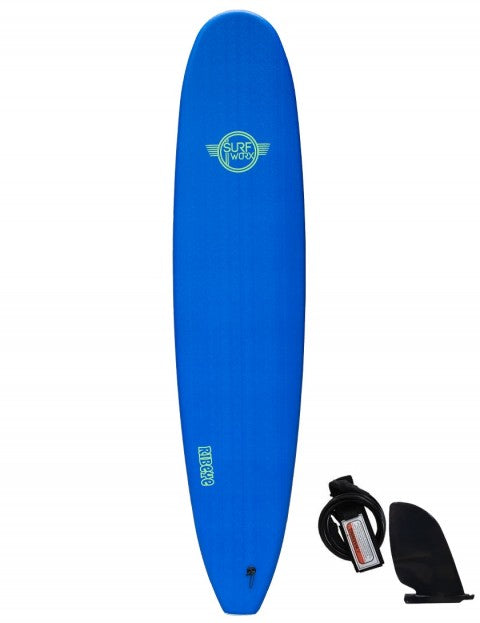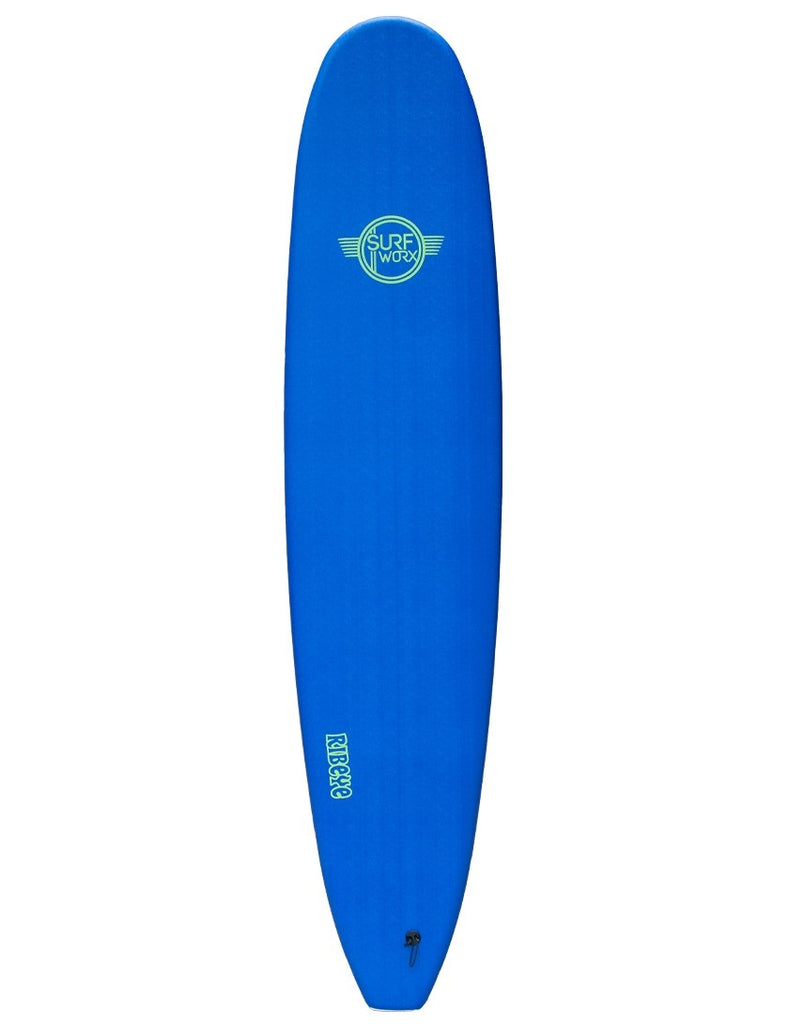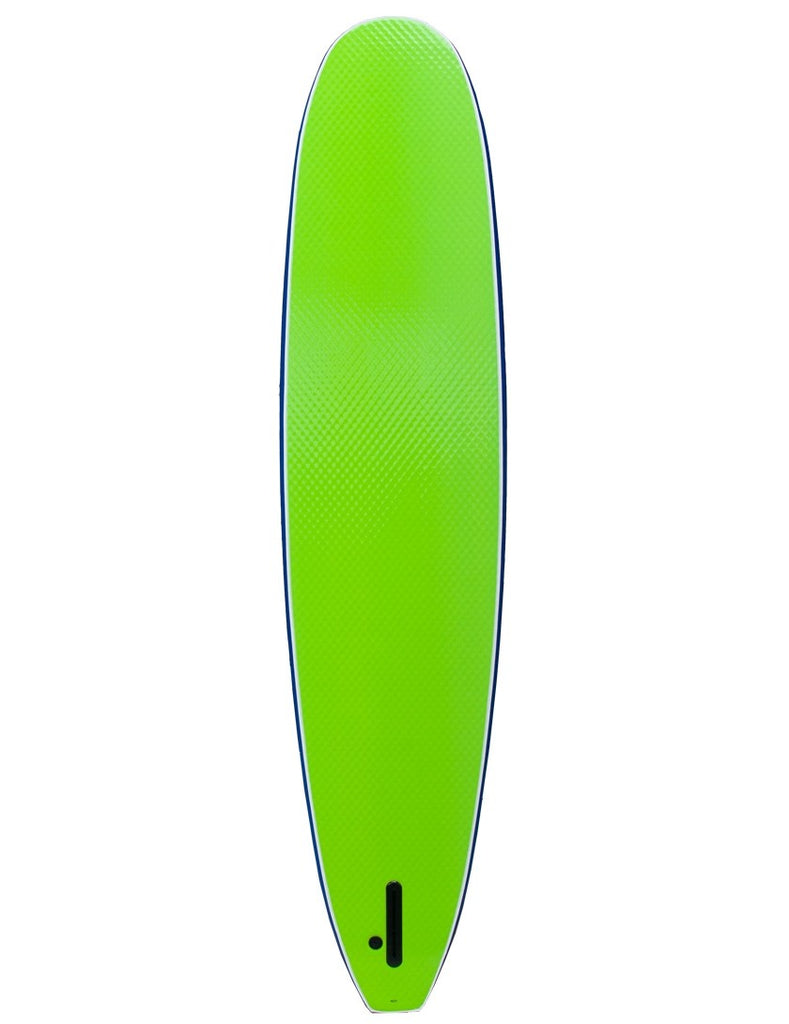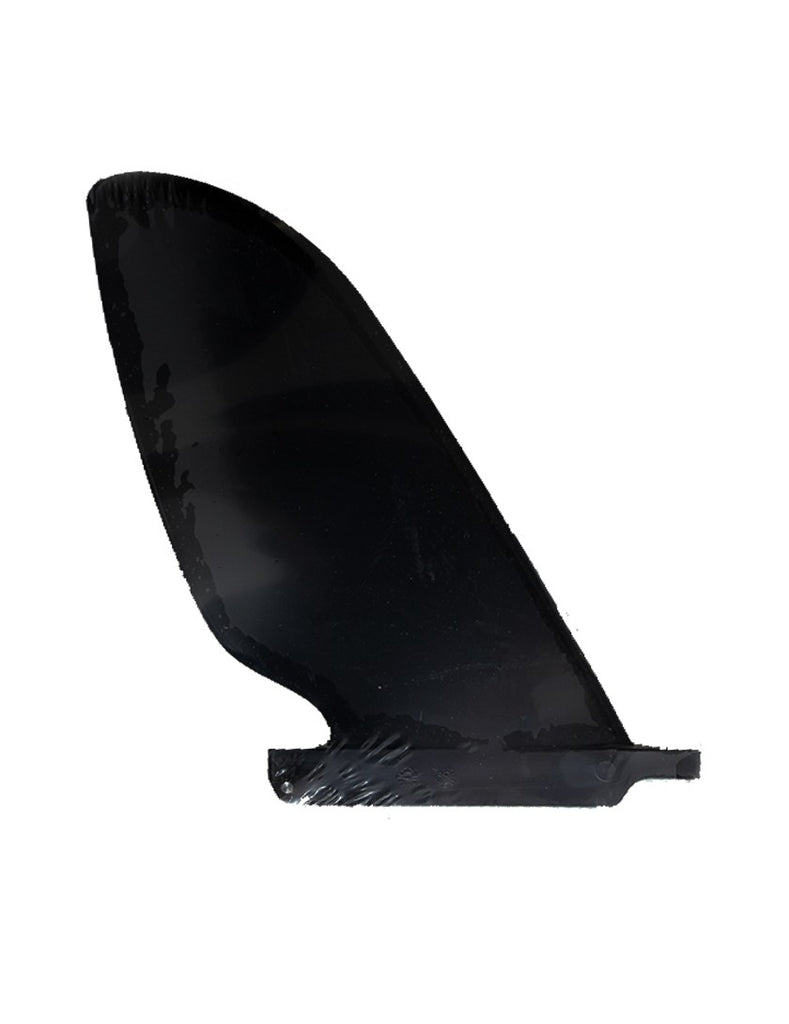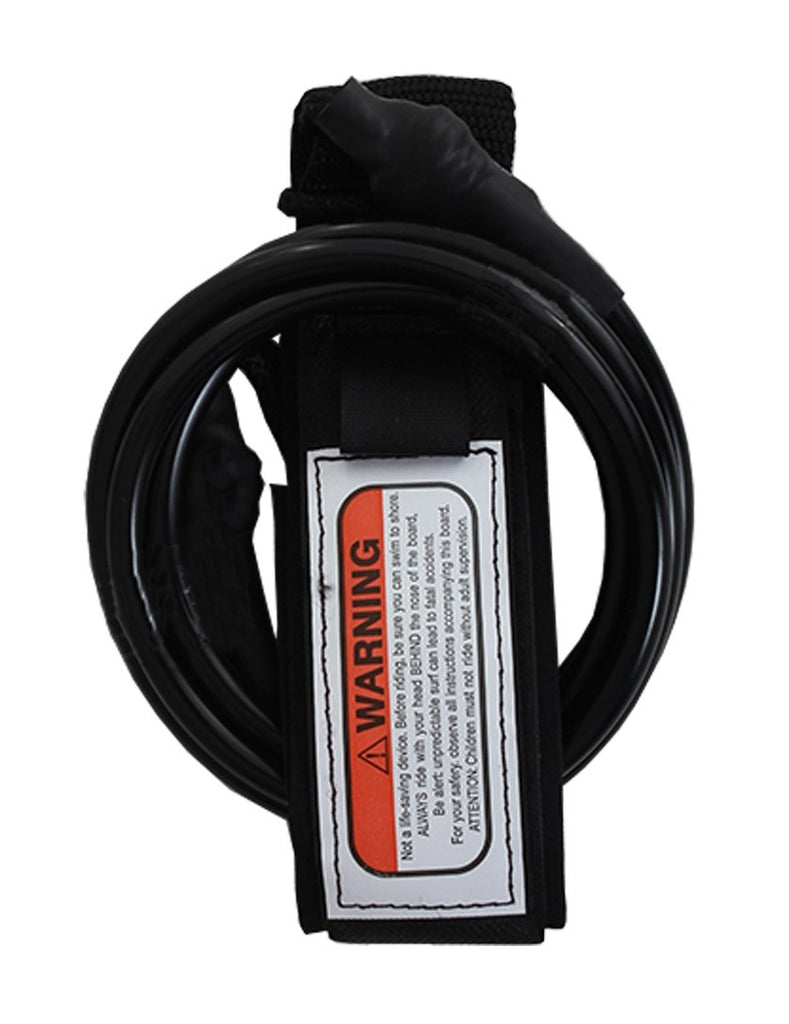 Surfworx Ribeye Longboard 9ft 0 Soft Surfboard - Navy
£414.95
The Surfworx Ribeye Longboard 9ft 0 Soft Surfboard in Navy is without doubt one of the best beginner surfboards. It's super versatile and comes with a leash and single fin.
The Ribeye Longboard is an excellent choice for a wide range of ages and abilities, from adults at the beginning of their surfing journey to intermediates looking for a fun wave longboard to enjoy all summer long.
The Surfworx Soft Surfboard is the perfect shape for beginners, wide in the nose and tail, with a nice flat rocker. It's ideal for catching plenty of waves and is stable once you're up and surfing.
The Surfworx Ribeye Longboard has a traditional single fin setup, which is a real step up from the normal "push through the deck" soft fins normally supplied on foamies.
The Ribeye Longboard is constructed with a high-density closed-cell foam core, making this surfboard nice and lightweight. The double resin-coated, laminated wooden stringers run the length of the 9ft 0 longboard, helping it maintain its shape and perform like a high-quality "hard" board.
The slick bottom has an integrated mesh membrane, which adds durability and improves performance on the wave. While the high-density deck skin is very durable and keeps the Ribeye Longboard performing for years.



Ribeye 9ft 0 Longboard - Key Benefits & Features:
Product Name: The Surfworx Ribeye Longboard Soft Surfboard
Size: 9ft 0
Colour: Navy
Volume: 96 l

itres a

pprox 

- Perfect for beginner
Rider: Up to 120kg - Ideal for adult
Conditions: 

Ankle to chest high waves

Construction: Closed Cell Foam Core
Dimensions: 9'0" x 23" x 3 7/16"
Stringers: 2 x Wood
Slick: HDPE
Deck: HD EBS
Fins: Single fin box
+ Comes with a leash and a rubber safety single fin included