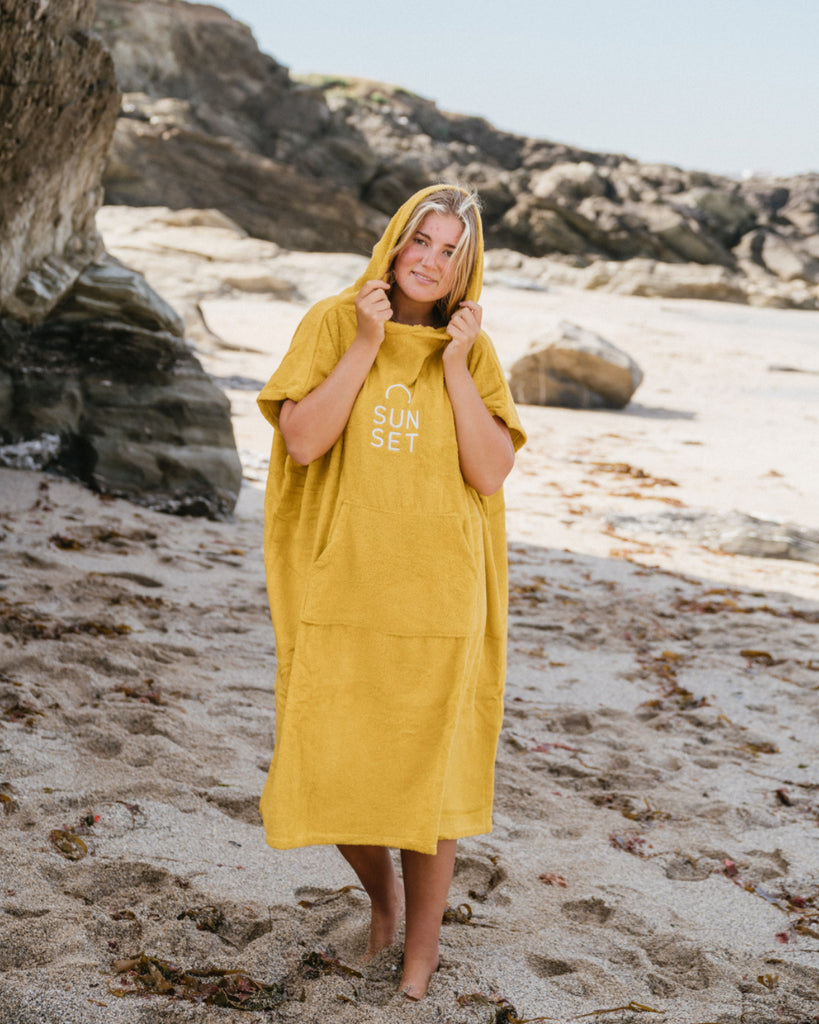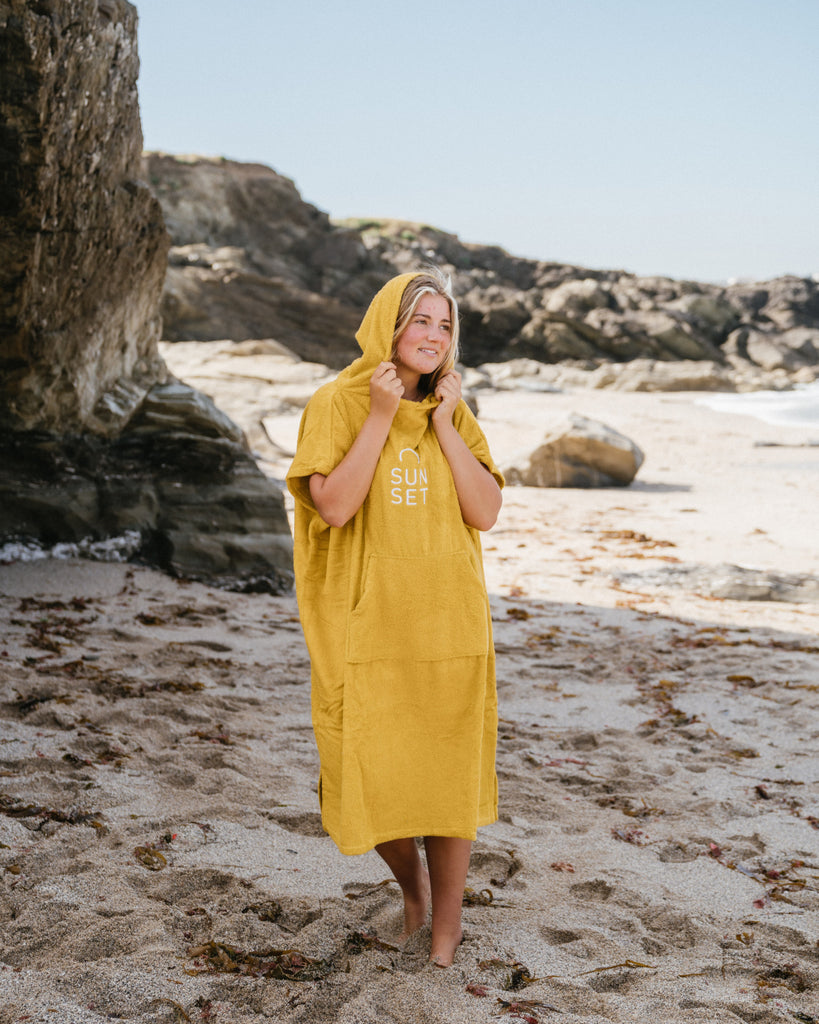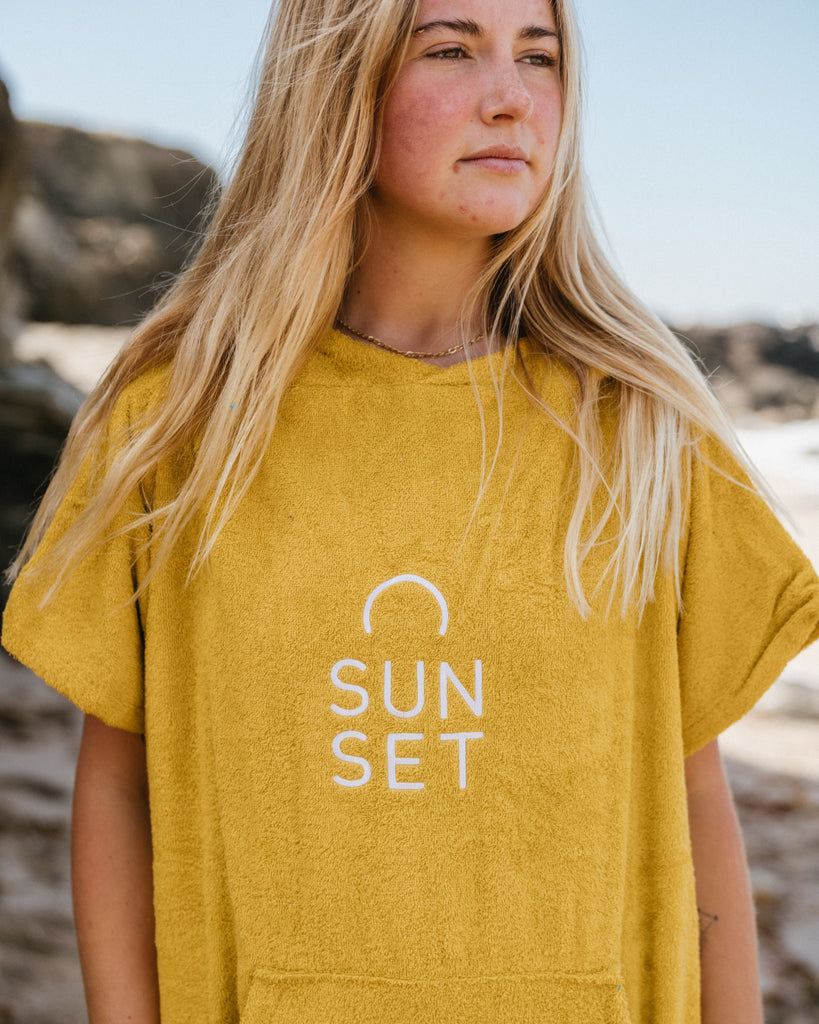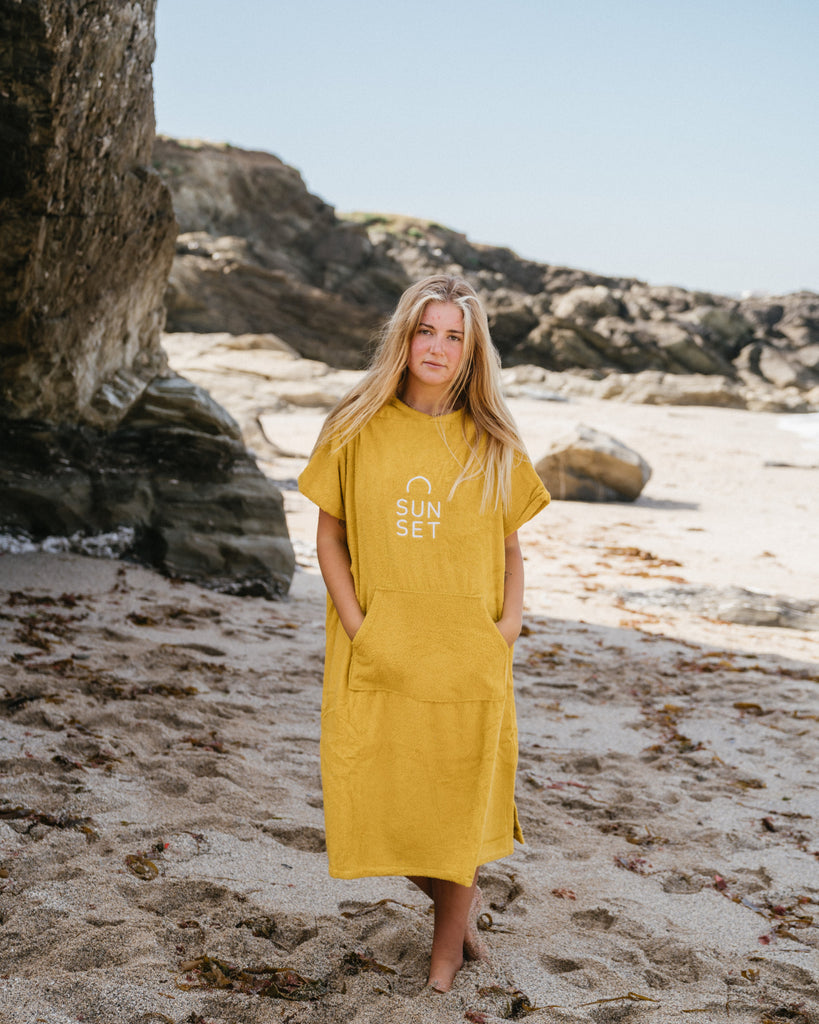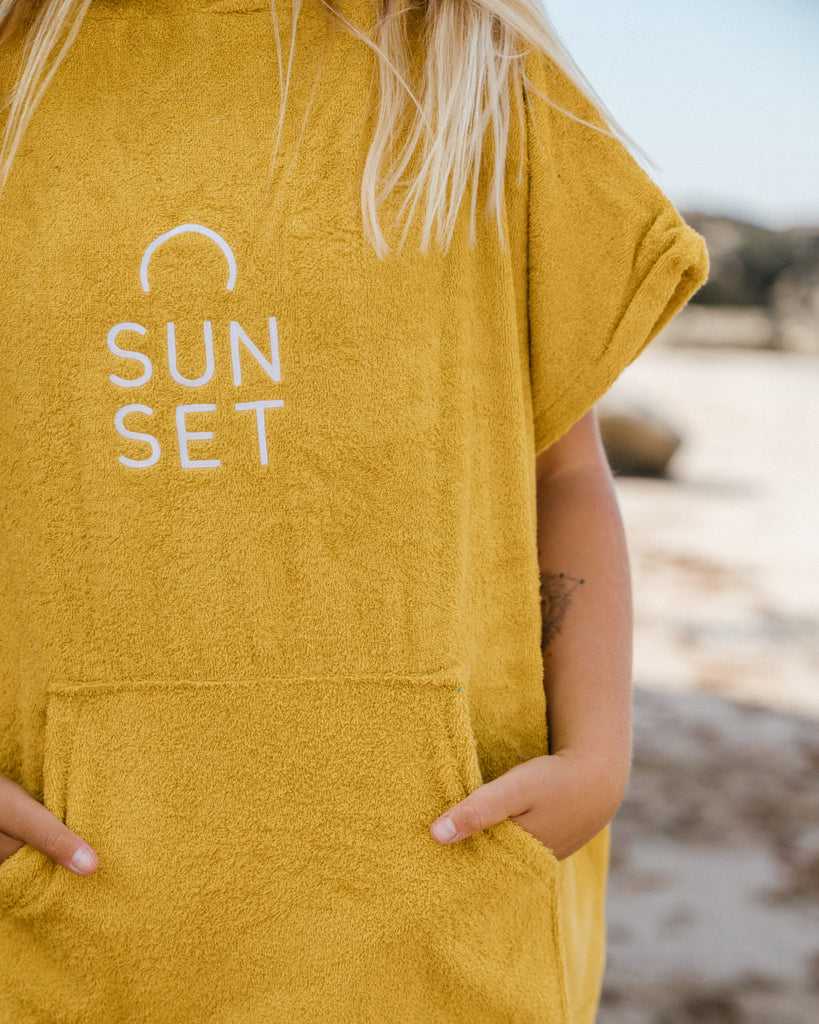 Sunset Surf Changing Towel Poncho - Pineapple Yellow
£34.99
£39.99
The Sunset Surf Changing Towel Poncho in Pineapple Yellow is a beach essential for any wild swimmer, surfer, or watersports enthusiast. The towel poncho makes getting changed easy, no matter the location. 
Made from 100% heavyweight, 400gsm cotton towelling, the changing towel offers excellent coverage, comfort, and drying capabilities.
This changing poncho includes a hood and comes oversized to cover the whole body, with enough room to change freely underneath. This is a must for any outdoor adventurer wanting to get changed outside.
The towel poncho comes in one size that fits all, making it perfect for everyone. So you can stay warm and cosy before and after your surf. Take the hassle out of changing outside with the throw-on towel, ideal for beach days and surfing trips.
Key Poncho Features: 
Product Name: The Sunset Surf Changing Towel Poncho
Colour: Pineapple Yellow
Material: 100% Heavy Weight, 400gsm Cotton Towelling
Made For: Adults changing robe that's perfect for all watersports
Fit: One size fits all - oversized, with enough room to change freely.
Measurements:

89 cm across the chest x 112 cm from collar to hem.

Finish: Super Soft
Graphic: 'Classic Sunset Surf'
Styled, sourced, and locally embroidered in Cornwall.