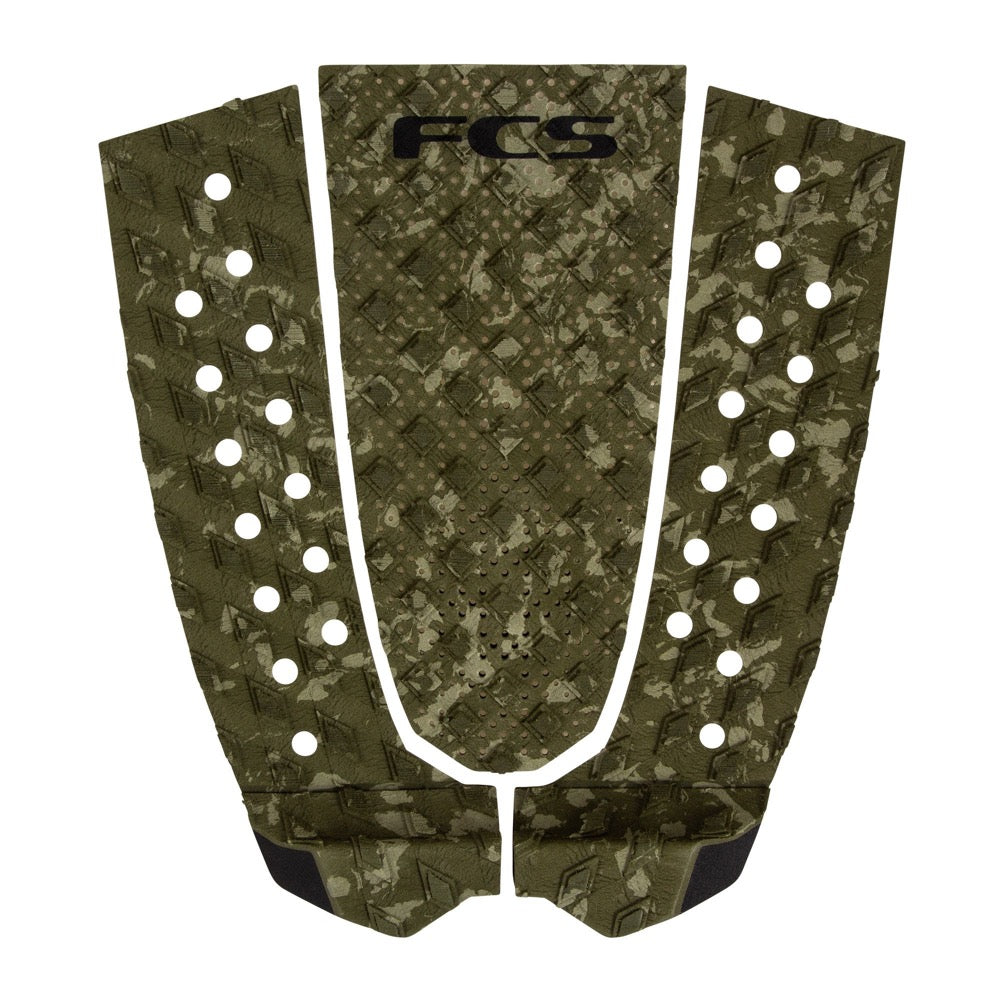 FCS T3 Essential Traction Pad - Olive Fleck/Black
£40.95
The FCS T3 Essential Traction Pad in Olive Fleck and Black is a traction pad that includes 3 parts, giving the surfer the option of positioning the grip to how they prefer.
This grip features improved technology aspects that help provide greater grip and drive to the surfer looking to complete strong and powerful turns. The FCS T3 Essential Traction Pad is light and has a high tail kick for performance surfing.

Double diamond groove
Double square groove
Coffin arch bar
High tail kick
Perforated for extra resistance
Lock-in directional grooves

Designed to best suit performance boards.
FCS
provide the latest in traction technology and a variety of unique pad shapes, FCS traction is designed to compliment all surfboards.