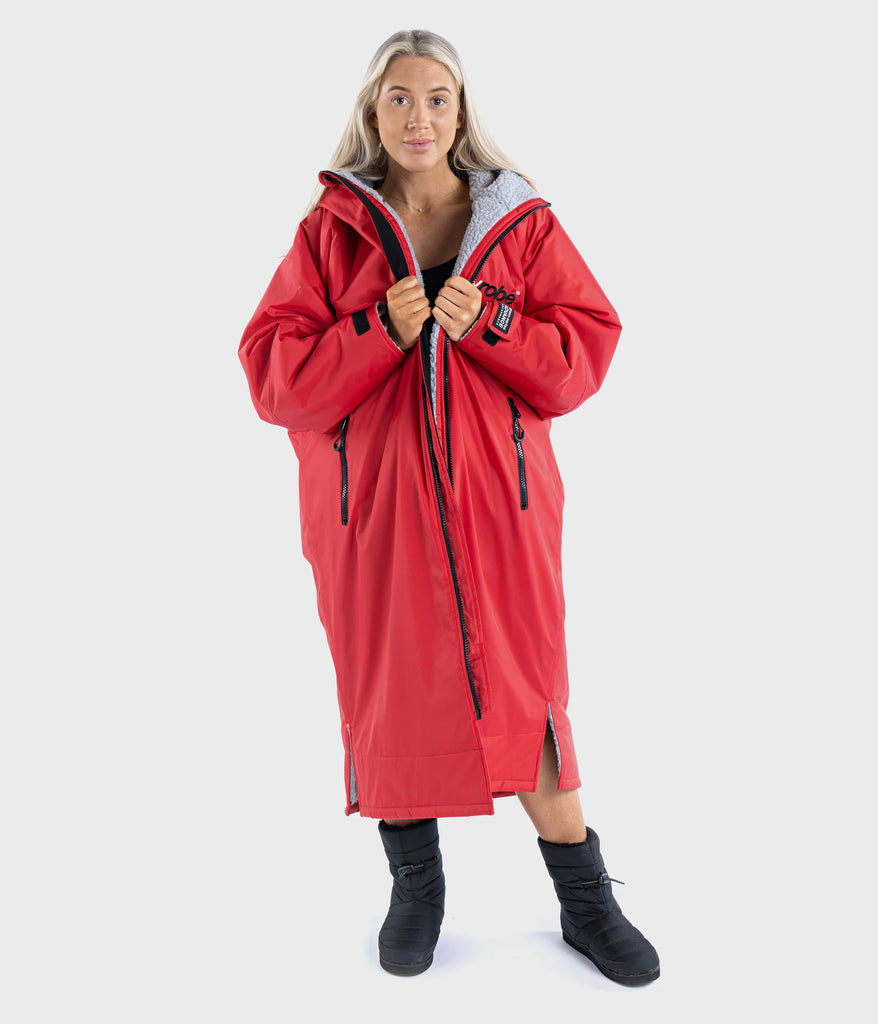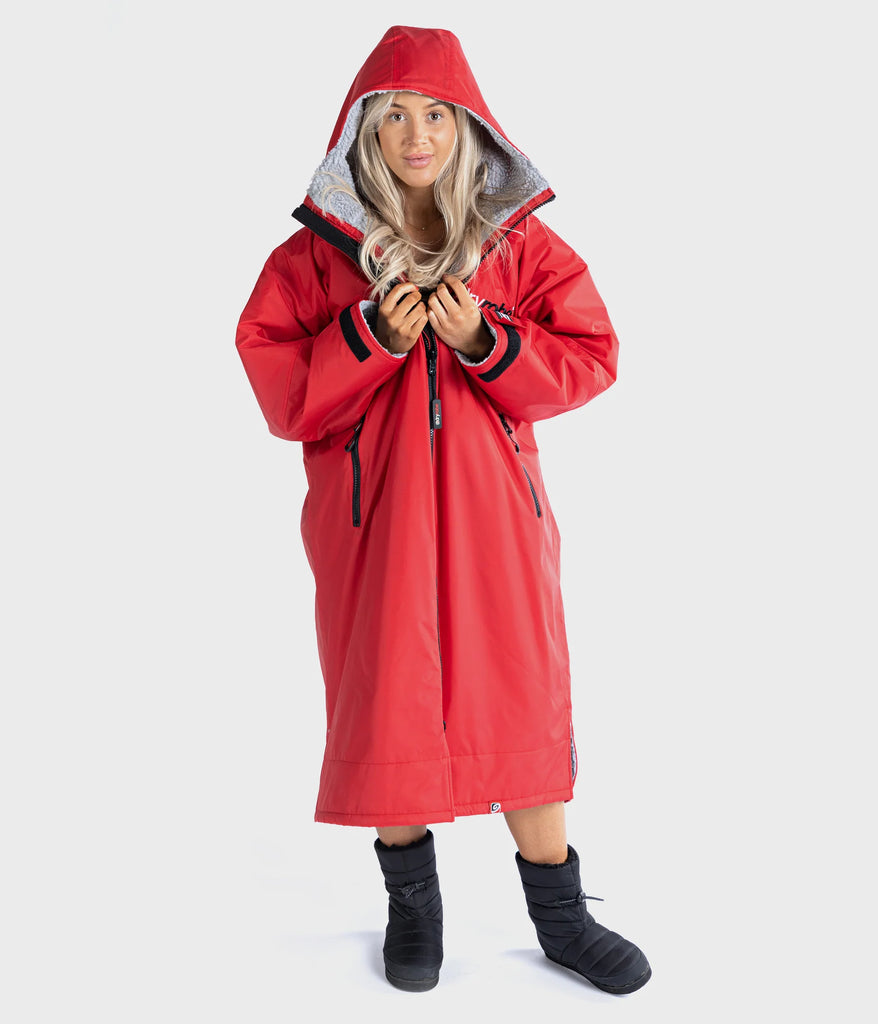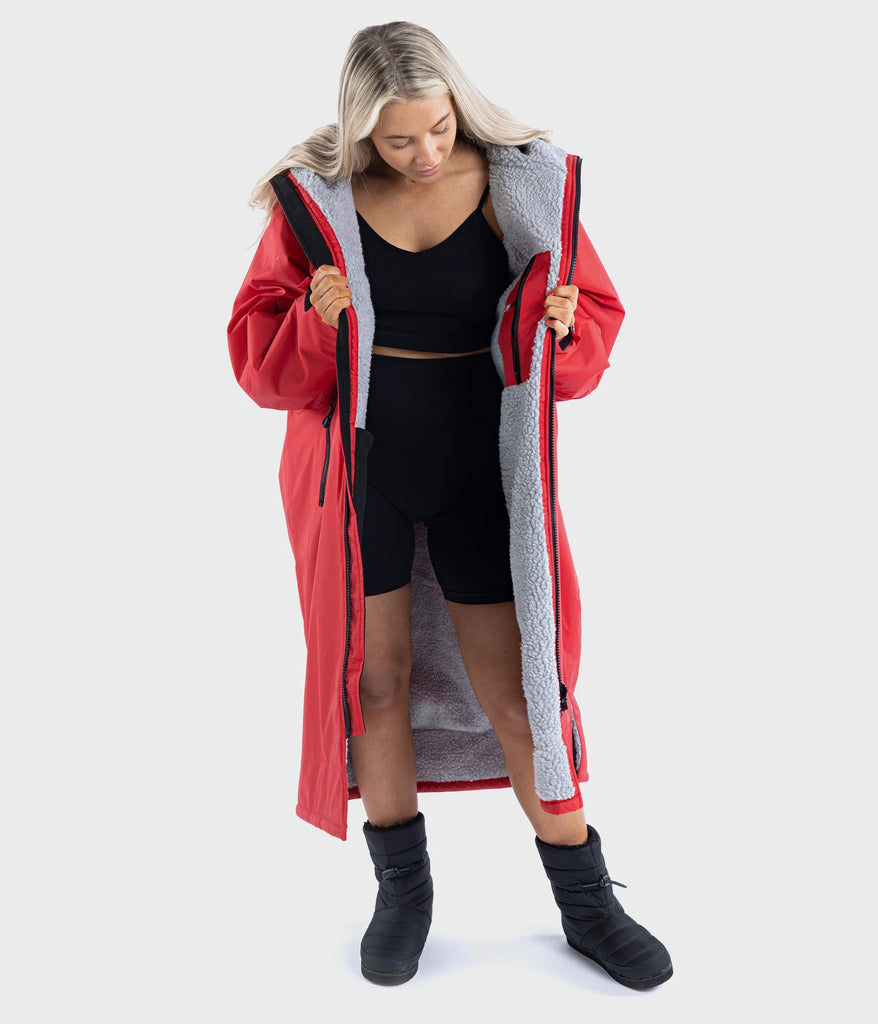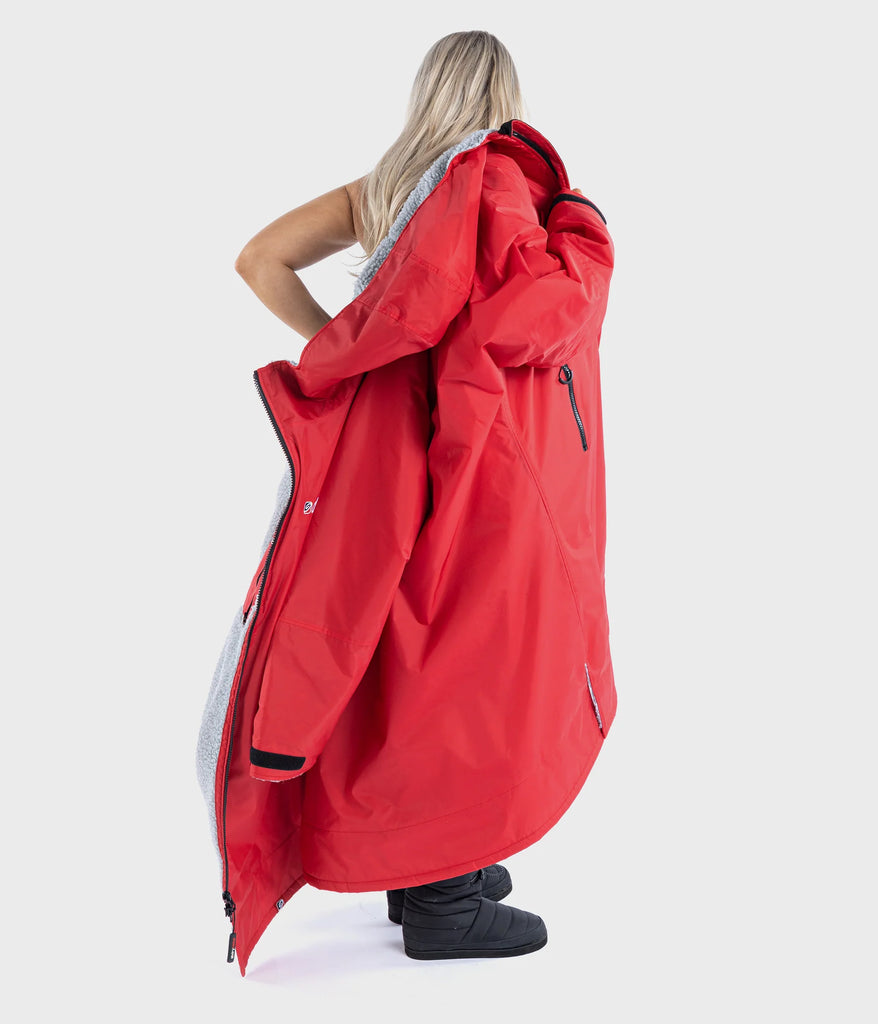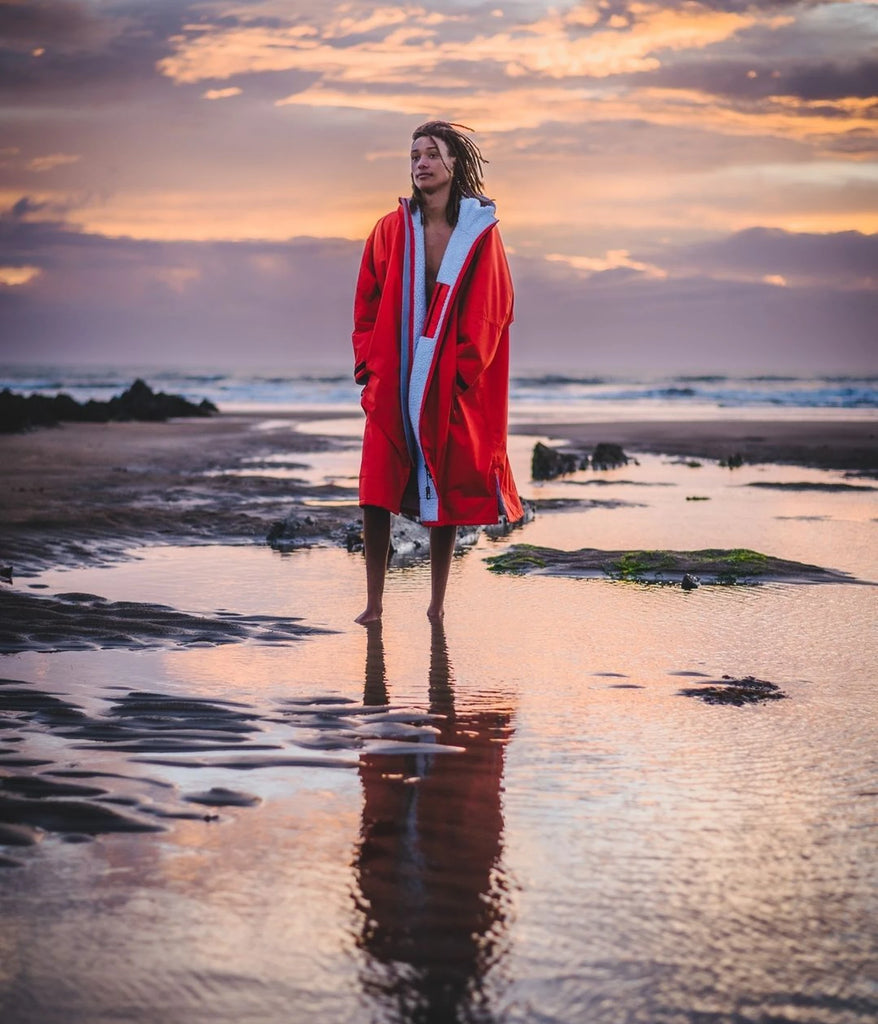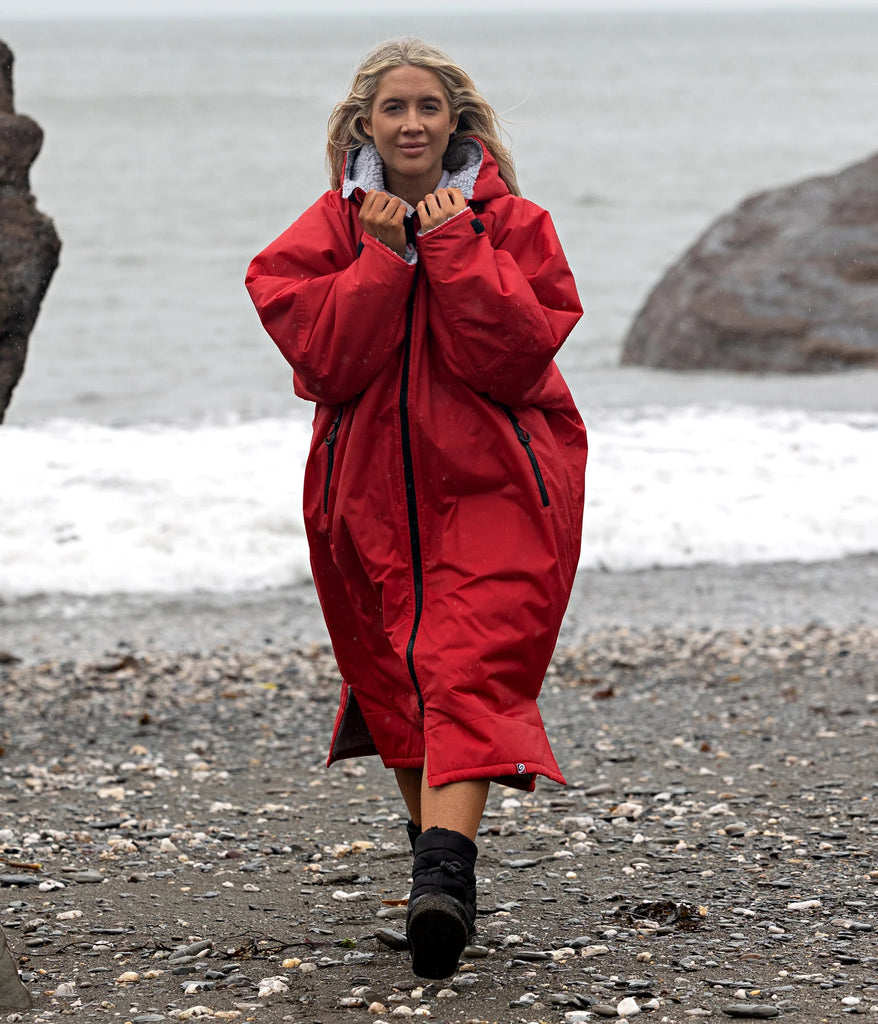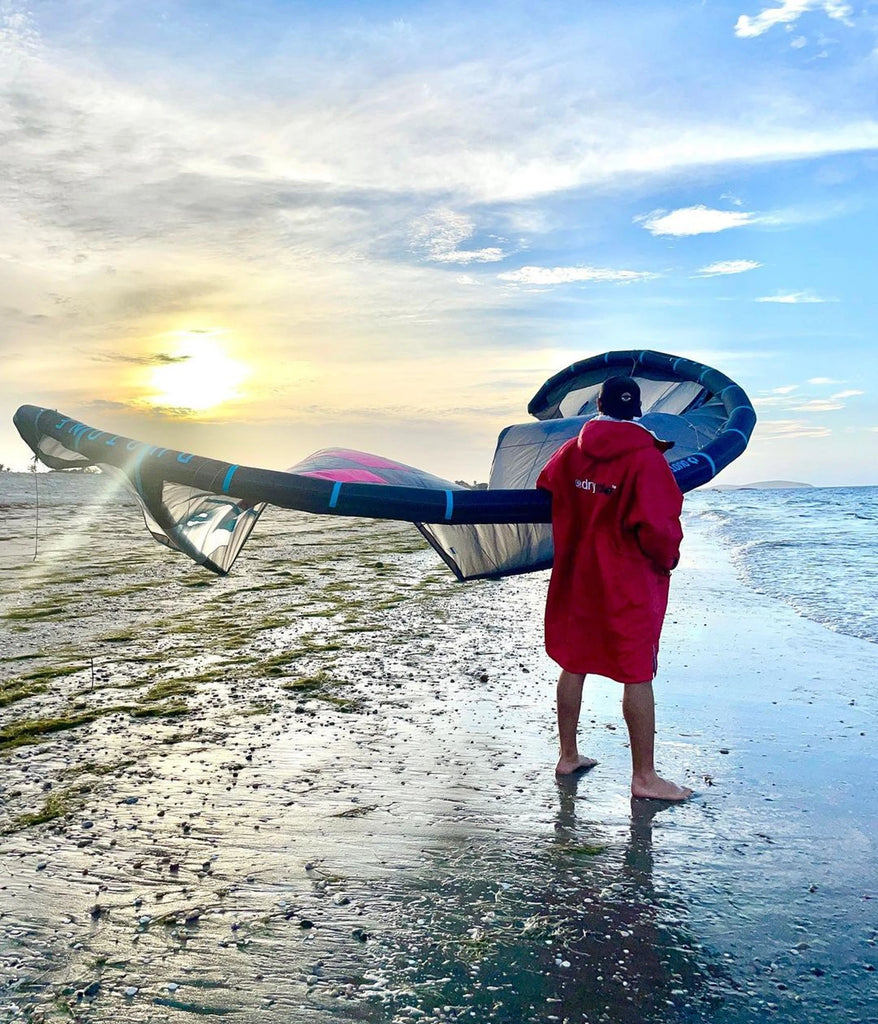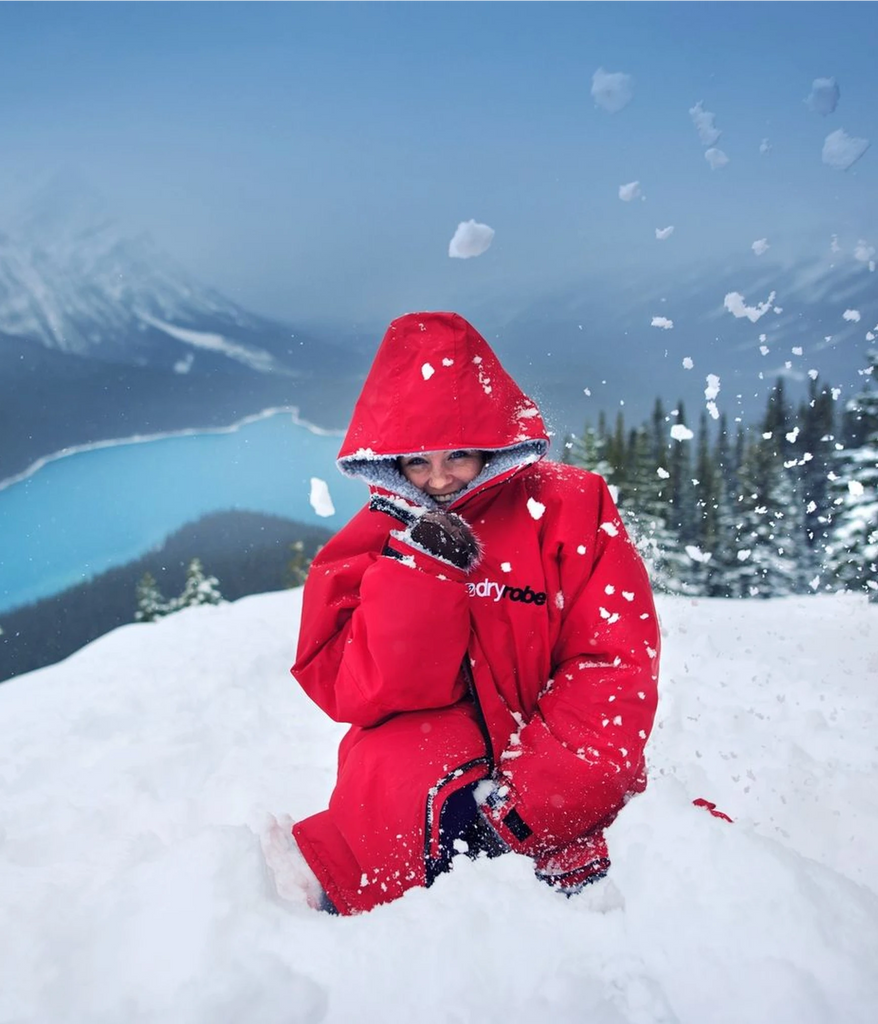 Dryrobe Advance Long Sleeve Change Coat - Red & Grey
£160.00
The Dryrobe Advance Long Sleeve Change Coat in Red & Grey is designed to let you get active outdoors, whatever the weather. The Dryrobe Advance Coat allows you to change anywhere whilst protecting you from the elements and keeping you warm in any climate.
Made with a waterproof and windproof outer shell fabric, the Dryrobe Advance can be used time and time again over wet kit, without the need for drying between uses. Keep doing things you love in the outdoors with the world's warmest, most versatile change robe.
The long sleeve design provides extra warmth and is ideal for those waiting to compete in, or watching, outdoor sporting events. Dryrobes are designed to be large and loose enough to pull your arms inside and get changed easily.
The Dryrobe Advance is one tough bit of kit. It's been built and tested to stand even the most active of lifestyles, cold conditions or any challenge you face.

Dryrobe Advance Long Sleeve - Key Benefits & Features: 
Product Name: The Dryrobe Advance Long Sleeve Changing Coat

Colour:

Red & Grey

Outer Shell: 100% Recycled Nylon - That's waterproof & windproof
Lining: 100% Recycled Polyester - Super-warm synthetic lambswool
Sleeves: Long Sleeved - Fitted & 

tailored

Wrist: Hook & Loop Fasteners
Treated: BIONIC-FINISH® ECO - Eco-friendly and water-repellent
Zip: Full length YKK® - 2-way reversible
Seams: Minimal Sealed Construction
External Pockets: Zipped - Deep & fleece-lined
Internal Pocket: Huge 'A4' Pocket - Soft-lined 'poacher'
2nd Internal Pocket: Waterproof Zipped Entry - Ideal for phone or wallet
Construction: 1.3kg Approx - Super lightweight