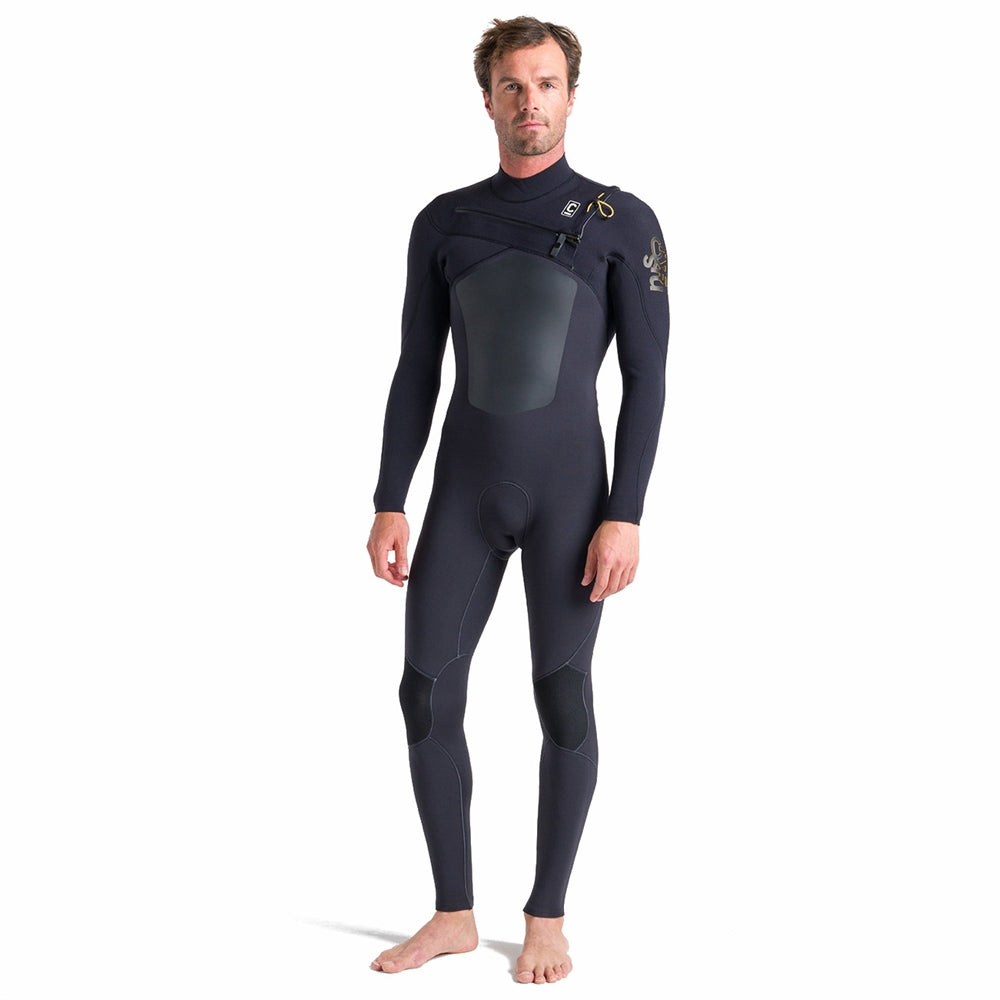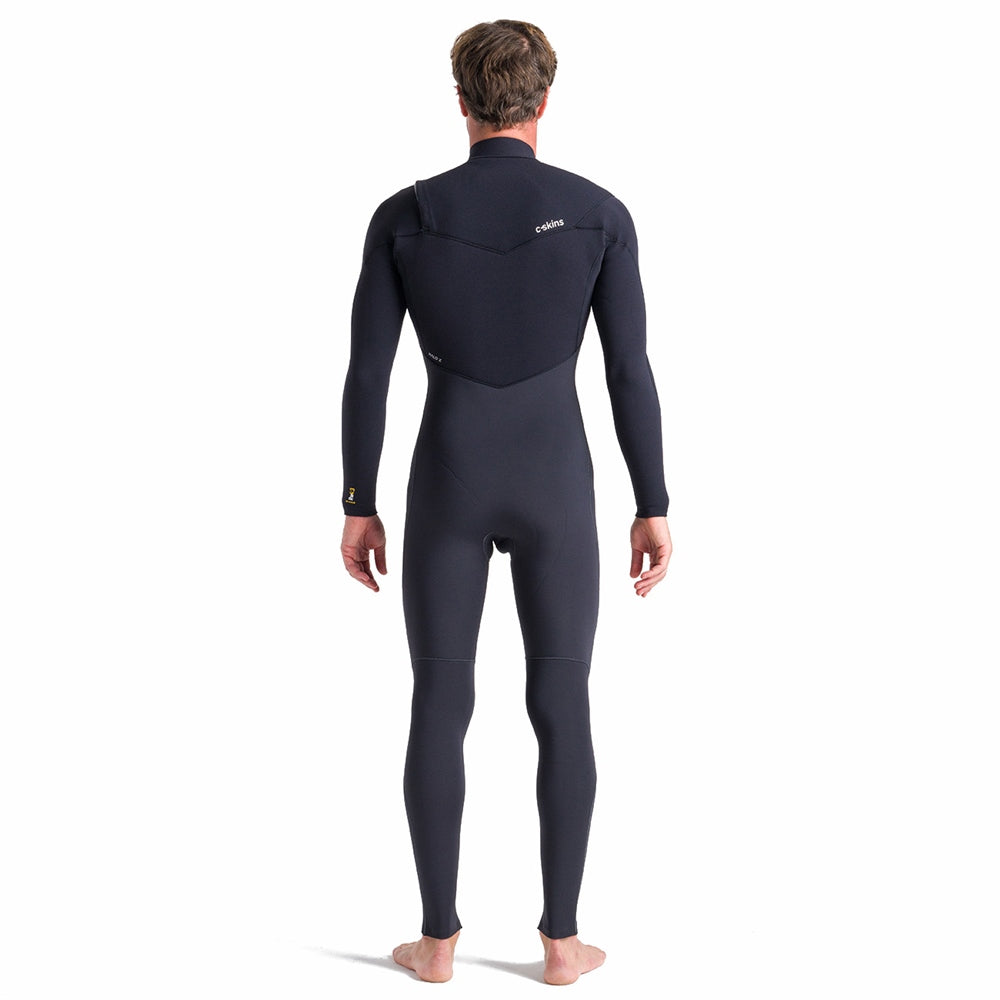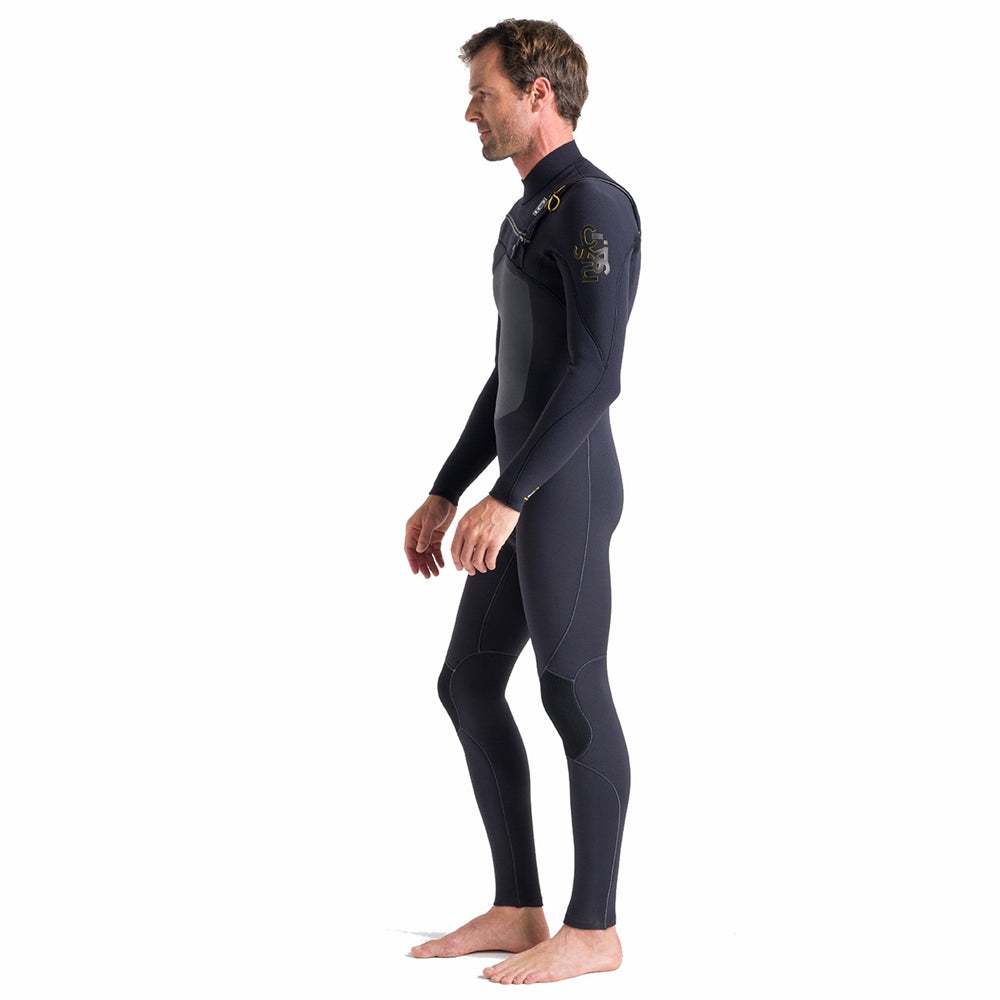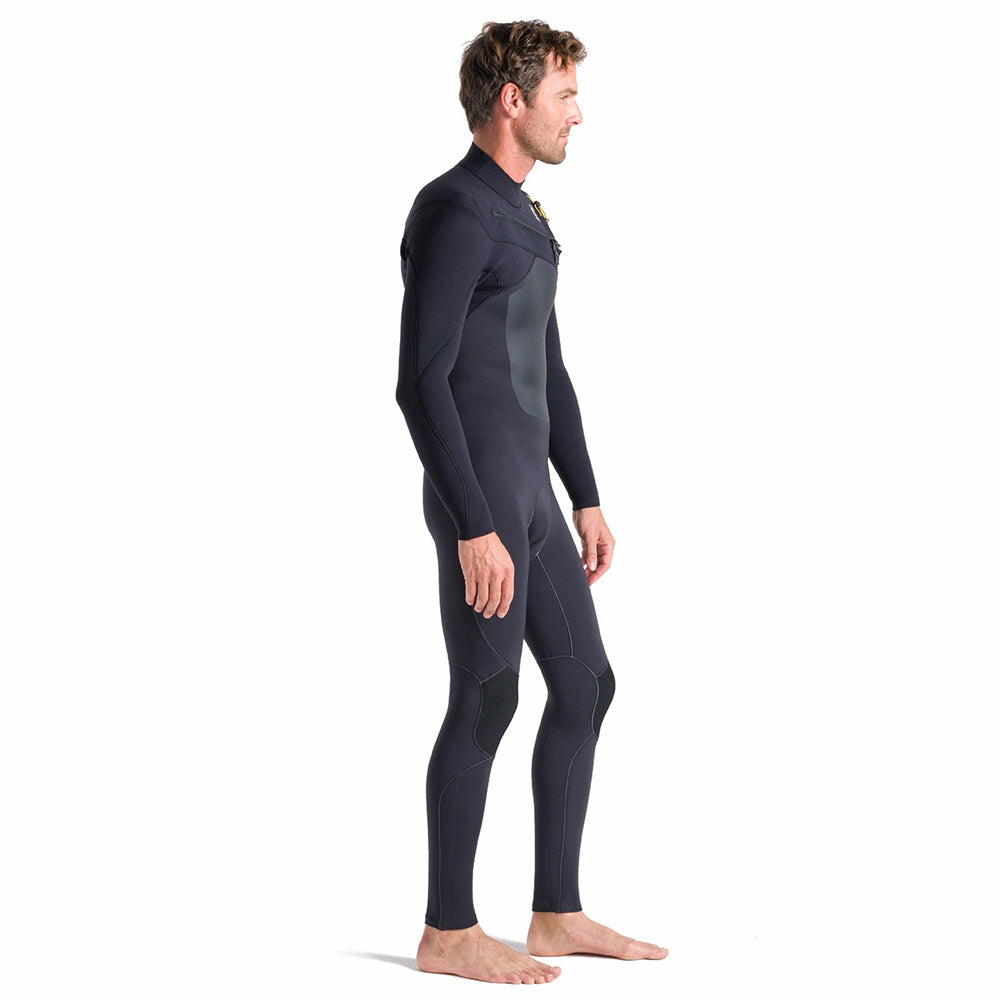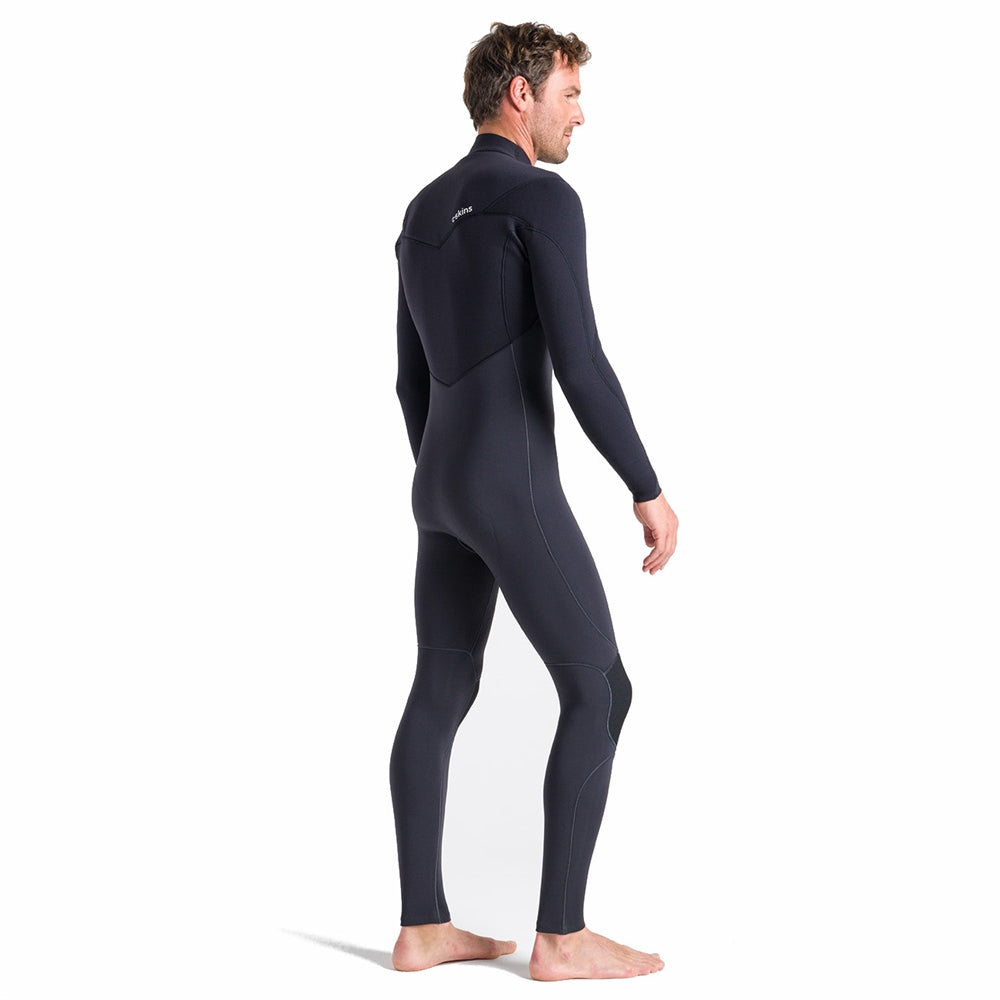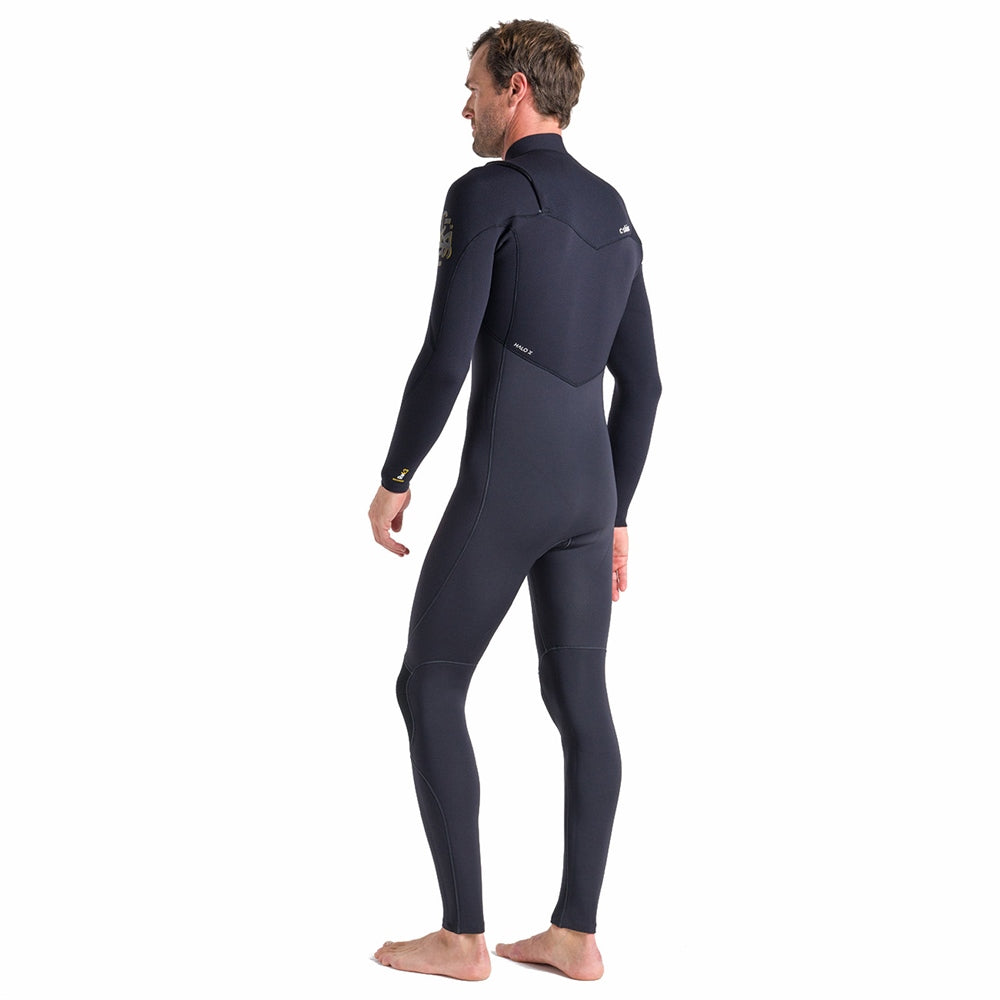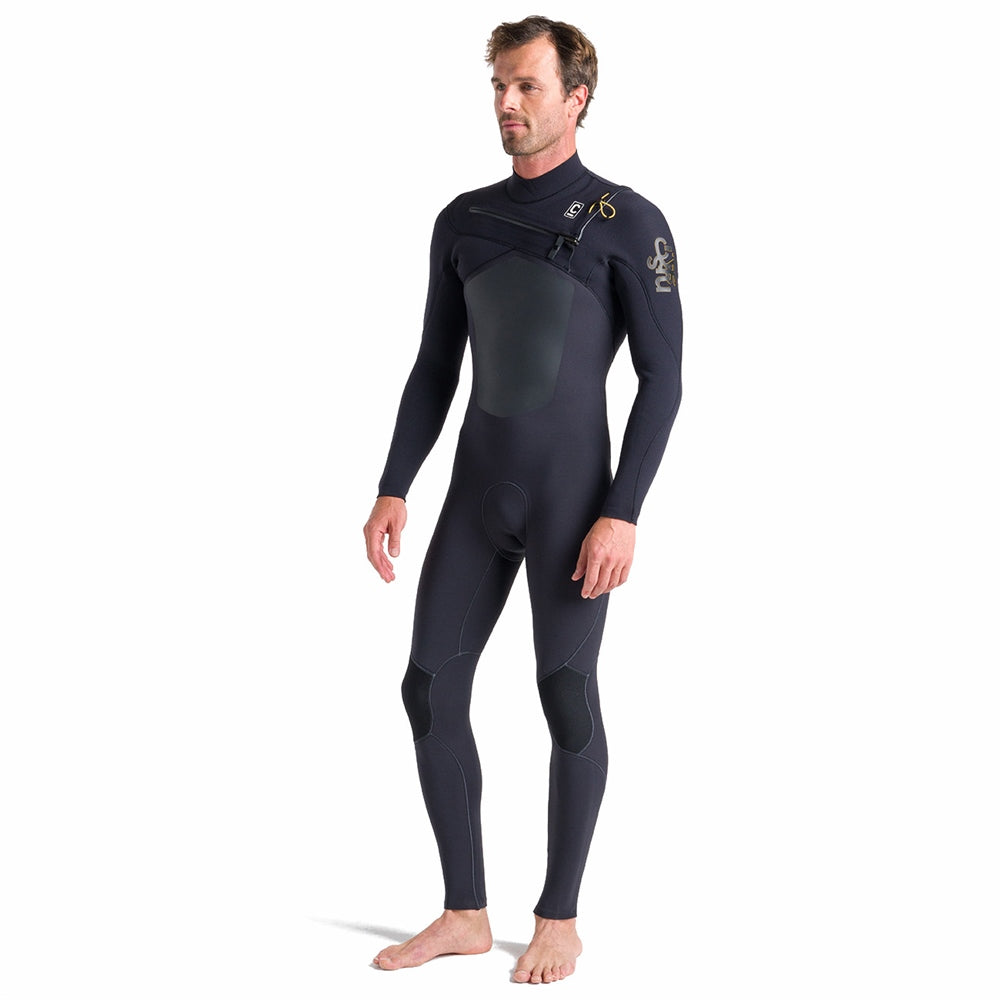 C-Skins ReWired Mens 4/3mm Chest Zip Wetsuit - Anthracite, Black X & Saffron
£284.95
The C-Skins ReWired Mens 4/3mm Chest Zip Wetsuit in Anthracite is one of our best-selling suits for great reasons. It continues to benefit from radical innovations for 2023, making it perfect for men wanting the ultimate combination of warmth and comfort.
C-Skins is taking strides in its journey towards sustainability, and the new ReWired wetsuit is an example of that. The men's wetsuit now features Halo X2 neoprene throughout the upper body.
Halo X2 neoprene is made from waste scrap car tyres, oyster shells, and plastic bottles, without solvent-based glues or chemical yarn dying. And best of all, there is zero loss in the suit's life or performance.
The ReWired now feels better than ever in the water, with the latest enhancements in stretch throughout the body and legs. While the Halo X2's thermal lining and Dark Matter Liquid Skin on the body panel keep the heat in, our industry-beating Iris II closure system gives maximum protection from water entry.
All seams are fully taped for durability, and the FutureFit 2 panel design gives comfort so good you'll forget it's even on, no matter how hard you're pushing the ReWired wetsuit.
ReWired 4/3 Wetsuit - Key Benefits & Features:
Product Name: The C-Skins ReWired Mens 4/3mm Chest Zip Wetsuit
Neoprene: 4mm / 3mm
Colour: Anthracite, Black X & Saffron
Entry: Enigma 3 chest zip with single cinch - Increases freedom of movement
Main Body: Halo X2 Neoprene
Lower Body: Xtend neoprene
Chest: Dark Matter Liquid Skin
Seams: Xtend Isolation taped with seamless paddle zones
3D Prebent Dura Flex knee pads
Super Seal Glideskin collar
Iris II Closure
Liquid Taped wrist seals
True Thickness
Key pocket
C-Skins Mens Wetsuit Sizing